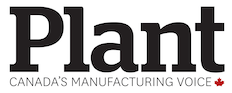 As the automotive industry looks to a future of smarter, more environmentally responsible vehicles, Goodyear is developing tires that combine sensors, the Internet of Things (IoT), artificial intelligence and advanced materials to ensure the trip is intuitively safer.
The global tire company based in Akron, Ohio unveiled smart tire concepts at the 2017 Geneva International Motor Show in March that connect what's happening on the road to the autonomous vehicles that are envisioned for a near-future world of driverless and shared mobility.
Two of its "future" tires are of particular interest. First up is the Eagle 360 Urban. This 3D-printed sphere is powered by artificial intelligence that allows it to sense, decide, transform and interact, while moving in all directions to match the demands of autonomous and service mobility as a service.
"To safely navigate their surroundings, autonomous vehicles will need to learn to cope with the millions of possible unknowns we face in daily driving scenarios. To do so they will need access to data and the ability to learn and adapt," said Jean-Claude Kihn, president of Goodyear Europe, Middle East and Africa.
This tire with a brain features a bionic skin and morphing tread that uses acquired knowledge to adapt to changing road conditions.
A sensor network checks on the tire's status in real time, gathering information about the road surface, other vehicles, infrastructure, traffic and mobility management systems. All this information is processed using neural networks trained with deep learning algorithms, to decide the most appropriate action.
The tire's super-elastic polymer expands and contracts like human skin. It covers a foam-like material that remains flexible despite the vehicle's weight. Actuator elements beneath the tire's surface change shape with an electrical input, working like human muscles. They reshape the individual sections of the tread, adding 'dimples' for wet or smoothing for dry conditions.
IoT elements
Information, the related action and its success is shared with other vehicles, and all of the elements making up the IoT.
When the skin is damaged, the sensors locate the puncture, and the tire rotates to create a different contact patch. This reduces pressure on the puncture while a self-healing process begins. Materials designed to flow to the puncture react physically and chemically with each other to form new molecular bonds, closing the perforation.
Goodyear has also unveiled its IntelliGrip Urban concept tire for future urban fleets. It senses road and weather conditions with a specially designed tread that provides all-season grip.
Tire sensors gather critical road and weather data, sending it directly to the vehicle's computer system to optimize speed, braking, handling and stability. Operators also precisely identify and resolve tire-related issues before they occur.
The tire's tall and narrow shape reduces rolling resistance to increase the energy efficiency and range of electric vehicle fleets. Decreasing the grooves on the tire improves mileage and reduces noise, while the shape improves aquaplaning performance.
The upside for mobility providers will be more operating time, proactive maintenance and a safer ride.
This article appeared in the print version of the Fall issue of AutoPLANT, an automotive supplement to PLANT Magazine.