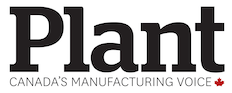 BRECOflex Co. LLC., added AT8 open-ended timing belts to their move-series product line. AT8 MOV open-ended M for linear drives, follows the AT8 BFX version released in 2021.
"AT8 MOV is the ideal belt choice for compact yet dynamically-critical linear drives. One of the great advantages of this open-ended timing belt is that is has the same specific-stiffness and settling time as the larger AT10 MOV while the smaller pitch adds the advantage of a reduced polygonal effect for smoother running," said Todd Mooij, applications engineering manager, BRECOflex.
Move-series are laminate coated polyurethane timing belts with galvanized steel tension members. The timing belts are available in open-ended for linear drives in AT8, AT10 and AT15 with standard widths of 25, 50, 75 and 100 millimetres.