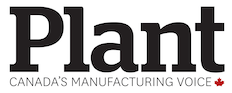 Prostep showed how technology can be used to prove the authorship of CAD models at a blockchain committee set up by the German Association for Mechanical and Plant Engineering.
Dr. Martin Holland, head of strategy and business development at Prostep, presented a blockchain-based solution for the forgery-proof exchange of 3D printing and process data and the identification of the printed components. It was originally developed as part of the collaborative SAMPL project.
"We are seeing an increasing number of interesting blockchain applications that go beyond the mere payment processing function," said Holland. "In addition to automating business processes via smart contracts, the technology also offers great potential, particularly in the context of the unalterable documentation of transactions that can be used as evidence in court."
The solution can store history describing the creation of CAD models in the blockchain and provide proof of the authorship of the data.
https://www.prostep.com