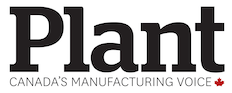 Bearings play a critical role in the efficiency of applications across a range of industries, and while the design of this centuries-old device hasn't changed radically, the technology and research into extending bearing life and performance continues to evolve.
Manufacturers who demand high-performing, long-lasting bearings that withstand higher speeds, heavy loads and often marginal lubrication can take advantage of these advances through testing and development, to prove their applications will be improved.
Tech advances. The life of today's standard off-the-shelf bearing is above and beyond what was available 20 years ago. Every bearing manufacturer works to create unique, patented products and processes to best serve increasing consumer demands that include optimized design and materials.
For example, EQTF (Extra Quality Tough, developed by NSK) bearings, are made of special steel that provides better wear protection. The surface is case-hardened by adding hard silicon nitride particles within the steel. The ball surface is not only harder, but also smoother. This helps with lubrication, maintaining the oil film longer and therefore improving bearing life and durability.
EQTF angular contact ball bearings are primarily deployed in machine tool main spindle applications such as lathes and milling machines, but could be used in other applications such as those with heavily loaded bearings and grease lubrication such as pump or motor applications.
Demand for high speeds. For machine tool bearings, the biggest advancements in tech and improvements have been realized with high-speed applications. Extensive research has gone into the internal design of the bearing and optimizing various features, including cage design and material as well as optimized internal bearing specifications such as contact angles and raceway curvatures.
What bearing users can do to capitalize on new technology. OEMs will best maximize these advances in bearings technology by contacting bearing suppliers early in the design process for new or improved products, and asking what new products or technologies are available to them. End-users can maximize the performance of new bearings by ensuring the operating environments are properly maintained.
Do not underestimate the impact of contamination condition. It leads to the decreased performance by interfering with the lubrication oil film between the balls and the raceways. Even minute amounts of contamination will accelerate wear and decrease life. It is important to pay attention to cleanliness, not only in the application's environment, but also in handling. It's also important to take a look at your lubrication. Grease manufacturers are developing advanced products that could improve their performance.
And rather than settling on the bearings you've always used, look at advances in technology that better suit your application needs. It's worth taking the time to test and prove these improvements.
This is an edited version of an article contributed by NSK Canada Inc. (a supplier of NSK bearings) in Mississauga, Ont. Jim Elekonic is a senior applications engineer at NSK Corp. in Toledo, Ohio specializing in machine tool spindle bearings and linear motion products. Visit www.nskamericas.com.
This article appeared in the January-February 2018 print issue of PLANT Magazine.