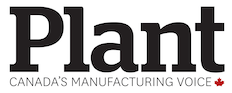 ArcWorld expanded its family of pre-engineered robotic arc welding workcells. They include the ArcWorld RS and ArcWorld HS, which are flexible and compact options for integrating robotics into current weld processes.
Each solution is designed for optimizing small- to medium-size part production for medium volume fabrication. Offering a single high-speed, six-axis AR900 arc welding robot with YRC1000 controller and a digital weld interface for all power source brands.
Requiring 25 square feet of floorspace, the ArcWorld RS utilizes a rotating station design, manually indexed by the operator with two fixture tables and a 100 kilogram payload capacity per side. This facilitates quick changeover, allowing parts to be safely loaded and unloaded while the opposite station part is welded. Parts up to 425 x 700 x 990 millimetre can be processed.
ArcWorld HS needs 15 square feet of floorspace and offers a hinged station design, allowing access for loading and unloading of parts. The workcell has a single fixture table with a 100 kg payload capacity and can process parts up to 550 x 500 x 1,050 mm in size.