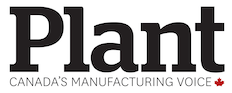 KELOWNA, BC — Valens GroWorks Corp., a cannabis extraction services company, has entered into a multi-year agreement to supply BRNT Ltd. with high-quality cannabis extracts, filling services and national distribution of a line of branded vape pens.
Valens is a Kelowna, BC-based provider of extraction products and services. BRNT is an Edmonton-based designer of cannabis accessories.
The initial term of the deal is two years, with options for two successive one-year renewals. The production of a minimum of 2.2 million BRNT-branded vape pens by Vales and valued at over $50-million (gross revenue) is subject to a unit price accepted by provincial distributors.
BRNT Group will lead the hardware design and development of the vaporizer as well as all national marketing and sales efforts. Extract formulations will be developed, crafted and tested by Valens and made available exclusively through BRNT's introductory vaporizer line, Made By.
Valens expects the first shipment to take place in the first fiscal quarter of 2020.