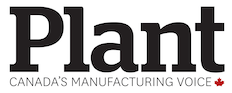 DETROIT — Ford is shuffling workers at several factories so it can make more hot-selling full-size SUVs.
The automaker says the moves will increase production of Lincoln Navigators and Ford Expeditions.
Navigator sales are up 81% through October, while Expedition sales rose 3.9%.
Ford plans to add 500 jobs at the Kentucky Truck Plant in Louisville that makes the SUVs. It also will add 500 at a factory in Livonia, Mich., near Detroit that produces SUV and truck transmissions. Also, about 500 workers at the Louisville Assembly Plant who make the slow-selling Ford Escape small SUV will be diverted to Kentucky Truck to make big SUVs.
In addition, about 650 workers at a car factory in Flat Rock, Mich., near Detroit will move to the transmission plant or other openings. The plant in Flat Rock makes the Ford Mustang sports car and Lincoln Continental full-size car.
Ford says the jobs will be filled internally and there won't be layoffs.
The announcement comes two days after crosstown rival General Motors announced plans to close five factories and lay off as many as 6,000 blue-collar workers. The move has brought criticism from President Donald Trump and auto unions in the US and Canada.
Photo: Ford