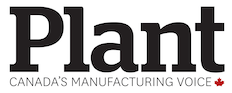 WINDSOR, Ont. — A manufacturer and supplier of wind towers has been fined $60,000 as a result of a worker suffering permanent injury after material that was being cut apart fell.
CS Wind Canada Inc., currently in shutdown, entered a guilty plea March 21 in Windsor, Ont. court to not providing workers with information or instruction on a safe procedure for cutting wind tower sections.
The worker had signed on to participate in a special project at the workplace as part of the facility's shutdown process. The task consisted of disassembling flanges (wind tower sections formed of large metal rings)  for disposal as scrap metal.
On Oct. 30, 2017, the worker placed one side of each flange on a stand and used an acetylene gas torch to make cuts at the raised area. Two cuts were made, but on the third, the worker stepped from the outside perimeter of the flange to the inside to continue. As the cut was completed, the flange piece turned inward and fell on the worker, who sustained a permanent injury.
The Ministry of Labour investigation determined that CS Wind was in violation of section 25(2)(a) of the Occupational Health and Safety Act (OHSA). The company was previoulsy convicted under the OHSA in Windsor on Aug. 18, 2016 for failing to take every precaution reasonable in the circumstances for the protection of a worker.
In that incident, a worker suffered multiple injuries from the movement of components of a wind tower under construction. The company was fined $60,000 for that offence.
The court also imposed a 25% victim fine surcharge as required by the Provincial Offences Act