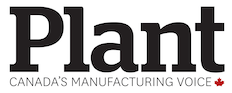 MONTREAL — Xebec Adsorption Inc. has won what it describes as a "multi-million dollar" landfill gas upgrading order from an unnamed US-based customer.
Xebec, a global provider of gas adsorption technology based in Montreal, said one of its pressure swing adsorption (PSA) system, a nitrogen rejection unit (NRU), has been selected by a large one of the largest landfill gas-to-energy developers for delivery in the first quarter of 2019.
"Upgraded landfill gas to RNG is playing an increasingly important role in the deployment of low carbon fuels in transportation. We expect Xebec to be playing an important role in this transition, as we move from a fossil fuel economy to a low carbon renewable energy future," said Kurt Sorschak, Xebec's president and CEO.
Since converting landfill gas to electricity is struggling against lower priced solar and wind power projects, Xebec said more waste companies and developers are looking at converting gases to fuels as a low carbon alternative and a more promising market.
Xebec's proprietary fast cycle adsorption technology is applied to nitrogen, oxygen and CO2 using a single stage pressure swing adsorption (PSA) unit.
The NRU operates in a wide range of CO2 levels, optimizing the removal process upstream of the unit to maximize the overall efficiency of the landfill gas upgrading plant.
Xebec's licensed rotary valve technology replaces the network of piping and valves used in conventional PSA systems with two compact, integrated valves. They speed up (or intensify) the rate gas flows into a PSA system that uses adsorbent beads in the separation process.
The US Environmental Protection Agency (EPA) has identified 400 landfills suitable for gas to energy or renewable natural gas (RNG) projects. Xebec is estimating approximately 120 to 160 landfills could qualify for the production of RNG, for a potential market size of US$1.2 billion to $1.6 billion.
Xebec has an almost 42,000 square-foot manufacturing facility in Blainville, Que. with 50 employees and an almost 20,500 square-foot plant in Shanghai, China, plus sales offices in Houston and Erbusco, Italy.