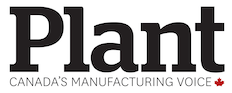 Freeland is offering the dire assessment during a panel discussion in Winnipeg.
Freeland says she will be in Washington April 5 to meet US trade czar Robert Lighthizer as part of the ongoing efforts to complete a renegotiation of the North American Free Trade Agreement.
The Trump administration wants an agreement in principle on the continental trade pact in the coming weeks as it swaps escalating punitive tariff measures with China.
Canadians watched record gains in the market evaporate as President Donald Trump tweeted today that the US lost its trade war with China a long time ago because of the incompetence of his political predecessors.
Freeland says the global trading order is now facing its most "fraught" moment since Canada helped establish it after the Second World War – a development that laid the foundation for the peace and prosperity that much of the world currently enjoys.
OTTAWA — With the winds of a potential China-US trade war gaining strength, Foreign Affairs Minister Chrystia Freeland says the global trading order that Canada helped create faces its greatest threat since the Second World War.