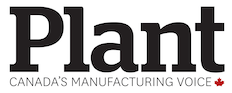 SINGAPORE — Global markets were mixed Sept. 6 on worries that the US is on the verge of imposing tariffs on another $200 billion of Chinese goods in a mounting trade dispute. Many developing countries are in financial turmoil as rising interest rates and trade disputes rattled investors.
KEEPING SCORE: In Europe, France's CAC 40 added 0.2% to 5,272.12 and Germany's DAX remained almost flat at 12,043.04. The FTSE 100 index of leading British shares added 0.1% to 7,387.03. Wall Street was set for a lacklustre open. Dow futures added less than 0.1% to 25,981.00 and the broader S&P 500 futures, at 2,888.80, was almost flat.
ASIA'S DAY: Japan's benchmark Nikkei 225 lost 0.4 per cent to 22,487.94, and the Kospi in South Korea dropped 0.2% to 2,287.61. Hong Kong's Hang Seng tumbled 1% to 26,974.82. The Shanghai Composite index was 0.5% lower at 2,691.59. Australia's S&P/ASX 200 shed 1.1% to 6,160.40. Shares were lower in Taiwan and most of Southeast Asia.
US-CHINA TRADE: Traders fear that the Trump administration is on the cusp of imposing tariffs of up to 25% on an additional $200 billion in Chinese imports, once a public comment period ends Thursday. These tariffs are the administration's response to its charges that Beijing uses predatory tactics to try to supplant US technological supremacy. Since March, the US has applied new tariffs of up to 25% on nearly $85 billion worth of steel and aluminum and various Chinese products, mostly goods used in manufacturing. Separately, the US and Canada have resumed negotiations to try to keep Canada in an updated North American trade pact that also includes Mexico. Canada's trade envoy sounded positive after three hours of talks, and investors are confident Canada will be included in the final deal.
CRISIS IN EMERGING MARKETS: Investors are worried about the impact of rising interest rates and trade disputes on fast-growing – but often fragile – emerging economies. Argentina has seen its currency slide by more than half this year, as families try to cope with 30% inflation. Turkey's lira has fallen almost as much. Iran's rial hit a new record low this week and Venezuela's currency has lost almost all its value as the country's deep economic crisis has led to one of the worst cases of hyperinflation ever seen. The worry is that big losses in some developing markets could ripple out into the global financial system, as they have in the past, notably in the late 1990s, when several Asian countries eventually required financial rescue.
ANALYST'S TAKE: "An adverse announcement by the US will invoke retaliatory tariffs from China, and this could rattle already nervy markets amid escalating trade tensions," said Vishnu Varathan, head of economics and strategy at Mizuho Bank.
ENERGY: Benchmark US crude lost 5 cents to $68.67 a barrel. It fell 1.6 per cent to $68.72 a barrel in New York late Wednesday. Brent crude, used to price international oils, added 5 cents to $77.32 a barrel.
CURRENCIES: The dollar fell to 111.34 yen from 111.51 yen. The euro strengthened to $1.1637 from $1.1623.