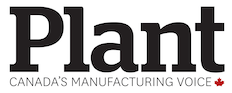 WASHINGTON — The International Monetary Fund is keeping its forecast for global economic growth unchanged at 3.9% this year despite worries about rising trade tensions and higher oil prices. But the lending agency is downgrading the outlook for Europe and Japan.
The IMF now predicts that the economy of the 19-country eurozone will grow 2.2% in 2018, down from the 2.4% it forecast in April. The fund expects the Japanese economy to expand 1% this year, downgrading its 1.2% April forecast.
Canadian growth is projected to be 2.1% this year and 2% next year.
The IMF still expects tax cuts to lift US economic growth to 2.9% this year, up from 2.3% in 2017.
Citing proliferating trade conflicts, IMF chief economist Maury Obstfeld warned that "the risk of worse outcomes has increased" for the world economy.