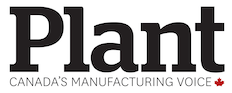 VANCOUVER — Not enough companies have comprehensive substance-use policies and those that provide them offer inadequate measures to help struggling employees, the Canadian Centre on Substance Use and Addiction says in a report aimed at bringing awareness to workplace practices before marijuana is legalized this summer.
Loss of productivity, absenteeism and increased costs are just some of the outcomes of unaddressed substance-use issues, says the report based on a review of about 800 companies, 35 publicly available policies, interviews with a dozen experts on their company policies and responses to an online survey.
Organizations that appeared to have well developed policies were typically larger and involved safety sensitive industries, including aviation, marine, rail, oil and gas, construction and law enforcement, the report says.
"Although almost all policies included disciplinary measures such as termination, many policies did not sufficiently incorporate, or were completely absent of, proactive and supportive elements such as educating employees, training managers and offering employees support options."
But some policies recognized dependence as a disability and others included options to accommodate employees, says the report, adding some organizations have been amending policies to reflect marijuana legislation.
"Others, however, are unsure about how to move forward. Of particular concern is the difficulty in determining impairment by cannabis. Substance testing of bodily fluids only indicates the presence of THC, but does not indicate impairment, as the drug remains in an individual's system for an extended period of time."
RELATED
Dude, Check out your new drug plan!
In separate discussions with the centre, employers have called for more guidance from federal, provincial and territorial governments on how they can mange the change in the legal status of cannabis, the report says.
"In particular, several organizations suggested that a national standard on policies pertaining to substance use, including cannabis, would be useful. Although national guidance or standards might help, organizations still need to create policies and best practices that are tailored to their specific needs."
Company policies are typically private so more data could be analyzed in future studies, says the report, which used policies posted on the internet.
Kat Wahamaa said her 25-year-old son Joseph Taylor Wahamaa, a journeyman ironworker, overcame a drug addiction before relapsing.
She said her son feared negative consequences if he sought help, even in the midst of an opioid crisis that has particularly affected employees in the trades.
"I know that they have an employee assistance program but I also know that he was very afraid to actually even approach his employer because of the stigma that's attached and because of the fear that he would lose work if he actually openly talked about what he was struggling with, which is a big problem," she said.
"The programs exist, but for people to feel safe to access them, that's huge in terms of an organizational culture."
Her son died in August 2016 of a fentanyl overdose.
Lee Loftus, business manager of the BC Insulators, said the union makes workers aware of substance-use programs through newsletters, magazines and social media but he understands stigma keeps people from approaching employers.
"They're not going to lose their job because they use drugs, but because they miss time," he said.
If a company fires an employee without providing help it is breaking the law and violating human rights and collective agreements, he said.
"You have to have cause to terminate people and the trade union movement and the construction people will intervene at that state and say, 'What have you done to help this person?' "
Employers would have to rehire people and provide treatment, he said.
"The opioid crisis that's underway right now has a lot of employers entering into a conversation, as with us in the trade union movement," said Loftus, past president of the BC Building Trades.
"Employers are trying to find solutions to this, and to top it all off the legalization of marijuana is scaring the heck out of everybody. Everybody's talking about how they're going to manage this and how they're going to do drug testing."
Click here for a copy of A Review of Workplace Substance Use Policies in Canada