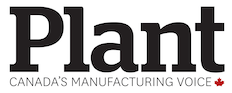 Wisconsin property owners appeal ruling in Foxconn lawsuit
By ASSOCIATED PRESS
Industry
Manufacturing
Foxconn
legal
Wisconsin
Taiwanese firm to build US$10 billion plant; owners on needed land say offers for properties too low.
MOUNT PLEASANT, Wis.—Property owners in southeastern Wisconsin who believe they won't be fully compensated for land Foxconn Technology Group needs to build a US$10 billion plant are appealing a ruling dismissing their case.
A dozen property owners filed a federal lawsuit in January alleging the village of Mount Pleasant's use of eminent domain is unconstitutional because it is for private rather than public benefit. They say the offers for their properties are too low.
A federal judge dismissed the suit this month, calling it "not cognizable."
The Journal Times reports that the property owners' attorney filed the appeal Tuesday.
An attorney for the village says the legal appeal won't stop the project.
The Taiwanese company's plant will manufacture advanced liquid crystal display panels.