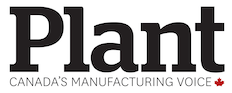 WASHINGTON — The White House says Canada and Mexico could yet be spared from US President Donald Trump's controversial steel and aluminum tariffs.
Spokeswoman Sarah Sanders says the two US neighbours might get what she calls a "carve-out" for reasons of national security, and says other allies might also ask for one, on a case-by-case basis.
But the drama isn't over.
The formal tariff announcement is expected in the afternoon of March 8. Hawkish White House trade adviser Peter Navarro suggests the exemption would come with a catch. He told Fox Business Channel that, at 3:30 p.m. ET, surrounded by steel workers in the Oval Office, Trump will sign proclamations that impose tariffs that kick in within 15 to 30 days on most countries.
He suggested tariffs could still hit Canada and Mexico later: "The proclamation will have a clause that does not impose these tariffs immediately, on Canada and Mexico. It's gonna give us … the opportunity to negotiate a great (NAFTA) deal for this country. And if we get that, all's good with Canada and Mexico."
Intense debates have been going on within the Trump administration about whether to offer any exemptions – some want a hardline approach where the tariffs apply to every country and some want the opposite, meaning full relief for Canada and other allies.
Then there's the third, middle-of-the-road approach others have suggested, and which Navarro appeared to hint at: offering short-term relief for Canada and Mexico, while still using the threat of tariffs as a US negotiating weapon at the NAFTA bargaining table.
The internal pressure from within Washington to go back to the drawing board was illustrated Wednesday in a letter from 107 congressional Republicans, who expressed deep concern about the president's plans.
The Canadian government isn't celebrating yet. It kept a low profile following the White House statement about a carve-out. Speaking earlier in the day, Prime Minister Justin Trudeau said he wants to withhold judgment until the final details are out.
"We know from experience that we need to wait and see what this president is actually going to do," Trudeau said during a news conference just before the Sanders briefing.
"There's many discussions on this going on in the United States right now. We are going to make sure we're doing everything we need to do to protect Canadian workers – and that means waiting to see what the president actually does."
There's a final scramble on to spare Canada from the impact of the US tariff plan, which could be announced as early as March 8.
Intense debates have been going on within the Trump administration about whether to offer any exemptions: some argue that Canada and Mexico should get relief at least as long as NAFTA is being negotiated.
In New York, Washington and Texas, a number of Canadian officials have been reaching out to American peers – some of whom have been pleading the Canadian case.
Foreign Affairs Minister Chrystia Freeland has just spoken with congressional leader Paul Ryan, Canadian Ambassador David MacNaughton was to dine tonight with US national security adviser H.R. McMaster, Defence Minister Harjit Sajjan has chatted with Pentagon counterpart James Mattis, UN ambassador Marc-Andre Blanchard has spoken withUS counterpart Nikki Haley and Natural Resources Minister Jim Carr is raising the issue with Energy Secretary Rick Perry at a conference in Texas.
The US has sent several signals that Canada and Mexico might not feel the impact of tariffs immediately – but that they could snap into place later, should negotiations for a new NAFTA fail.
RELATED
Fears of 'brain drain' hit West Wing amid Trump staff exits
Duties that protect domestic interests look attractive
Meanwhile, Congressional Republicans and business groups braced for the impact of expected tariffs on steel and aluminum imports, appearing resigned to additional protectionist trade actions as Trump signalled upcoming economic battles with China.
The looming departure of White House economic adviser Gary Cohn, a former Goldman Sachs executive who has opposed the promised tariffs, set off anxiety among business leaders and investors worried about a potential trade war.
The White House said Trump was expected to make a final announcement soon on the planned tariffs of 25% on steel imports and 10% on aluminum imports. White House officials were working to include language in the tariffs that would give Trump the flexibility to approve exemptions for certain countries.
"He's already indicated a degree of flexibility, I think a very sensible, very balanced degree of flexibility," Commerce Secretary Wilbur Ross told CNBC. "We're not trying to blow up the world."
Trump signalled other trade actions could be in the works. In a tweet, he said the "US is acting swiftly on Intellectual Property theft." A White House official said Trump was referencing an ongoing investigation of China in which the U.S. trade representative is studying whether Chinese intellectual property rules are "unreasonable or discriminatory" to American business.
The official, who spoke on the condition of anonymity to discuss internal deliberations, said an announcement on the findings of the report – and possible retaliatory actions – was expected within the next three weeks.
Business leaders, meanwhile, continued to sound the alarm about the potential economic fallout from tariffs, with the president and CEO of the US Chamber of Commerce raising the spectre of a global trade war. That scenario, Tom Donohue said, would endanger the economic momentum from the GOP tax cuts and Trump's rollback of regulations.
"We urge the administration to take this risk seriously," Donohue said.
The president has said the tariffs are needed to reinforce lagging American steel and aluminum industries and protect national security. He has tried to use the tariffs as leverage in ongoing talks to revise the North American Free Trade Agreement, suggesting Canada and Mexico might be exempted from tariffs if they offer more favourable terms under NAFTA.
Lawmakers opposed to the tariffs, including House Speaker Paul Ryan and Senate Majority Leader Mitch McConnell, have suggested more narrowly focused approaches to target Chinese imports. But members of Congress have few ways at their disposal to counter the president, who has vowed to fulfil his campaign pledge.
"I don't think the president is going to be easily deterred," said Sen. John Cornyn, R-Texas, who has suggested hearings on the tariffs.
Sen. Lamar Alexander, R-Tenn., said Trump had listened to him and others who disagree with the direction of the trade policies. "I thank him for that and he's been a good listener. The difficulty is so far I haven't persuaded him," Alexander said.
Republicans in Congress have lobbied administration officials to reconsider the plan and focus the trade actions on China, warning that allies such as Canada and members of the European Union would retaliate.
The European Union said it was prepared to respond to any tariffs with counter-measures against U.S. products such as Harley Davidson motorcycles, Levi's jeans and bourbon. EU Trade Commissioner Cecilia Malmstroem said the EU was circulating among member states a list of US goods to target with tariffs so it could respond quickly.
The president plans to rally Republicans in western Pennsylvania on Saturday in support of Rick Saccone, who faces Democrat Conor Lamb in a March 13 special House election. Trump has told associates the tariffs could be helpful to the GOP cause in the election in the heart of steel country.
Files from Associated Press