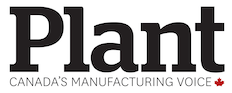 WASHINGTON — The Trump administration will decide by the end of April which countries will be spared from steep taxes on steel and aluminum imports.
US Trade Rep. Robert Lighthizer told the House Ways and Means Committee Wednesday that some countries won't have to pay the tariffs, which take effect March 23, while they try to negotiate exemptions.
President Donald Trump has imposed tariffs of 25% on imported steel and 10% on aluminum, saying that relying on foreign metals jeopardizes US national security. He exempted Canada and Mexico from the tariffs, provided they reach an agreement to revamp the North American Free Trade Agreement.
RELATED
Tariffs on steel, aluminum set off scramble for exemptions
Lighthizer said the administration is also negotiating tariff exemptions with the European Union, South Korea, Argentina and Australia and expects to begin talks with Brazil.
The EU has threatened to respond to the metals tariffs with taxes on a range of U.S. products including jeans, motorcycles and bourbon.
EU Trade Commissioner Cecili Malmstrom met with US Commerce Secretary Wilbur Ross. The two issued a joint statement Wednesday saying the US and EU have agreed to work on a resolution to the trade dispute "as rapidly as possible."
The Commerce Department is separately reviewing companies' request for relief from the tariffs if, for example, the steel or aluminum they need is not produced in the US.
The deadline for the metals tariffs comes just as the administration prepares to slap big tariffs and impose investment restrictions on China for strong-arming Us companies into handing over technology. It says theft of intellectual property is one reason for the United States' massive trade deficit with China in goods: $375 billion last year.
Members of Congress are worried that the aggressive action will invite a counterpunch from China and that US farmers are especially vulnerable to retaliatory tariffs on American soybeans.
Lighthizer promised to strike back if China targets US farmers.
"We can't have a $375 billion trade deficit and not do anything to defend ourselves," Lighthizer said.