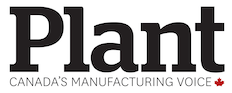 ST. JOHN'S, N.L.—Brazilian mining company Vale says it will proceed with construction of an underground mine at Voisey's Bay, N.L., extending operations by at least 15 years and creating 1,700 jobs.
Construction is to begin this summer and take about five years.
"A great day for Newfoundland and Labrador and a great day for Vale," Newfoundland and Labrador Premier Dwight Ball said in St. John's.
Also on hand for what Ball called a "momentous" announcement: Vale executive Eduardo Bartolomeo, Natural Resources Minister Siobhan Coady and former premiers Clyde Wells, Brian Tobin and Roger Grimes.
Once operational, Ball estimates the underground mine will create an additional 1,700 total jobs in the mine and the Long Harbour, N.L., processing plant.
Ball estimated an annual payroll of $370 million per year, with $69 million per year in provincial tax revenue. The premier also emphasized the new job opportunities for tradespeople and engineers.
The first ore production is expected by 2021, which will kick-start operations at the Long Harbour plant.
The mining operation in northeastern Labrador opened in 2005 and currently employs about 500 people.
More than half of the workforce in the remote area accessible by plane is Inuit or Innu, while more than 80 per cent of contracts are with Indigenous-owned and operated businesses.
Bartolomeo said his company is planning to continue working with Innu and Inuit partners for the new expansions.
The premier said the success of the province's mining industry, and Voisey's Bay in particular, has "earned Newfoundland and Labrador a position on the global stage."
"This is a province that is open for business and people are showing up," said Ball.
Vale had halted the expansion project in 2017 as it reviewed global operations when nickel prices dropped.
Bartolomeo said the underground mine was always the "natural evolution" of Vale's operations in Labrador, and the company is eager to expand.
"We are ready to fulfil a longstanding commitment to this project," said Bartolomeo, Vale's executive officer for its base metals division.
Mining analysts say excess nickel inventory prompted global producers to be conservative about spending, but the long-term outlook is bright because of the metal's use in electric car batteries and stainless steel.
"I look forward to a long, continued partnership, well into the future," said Ball.