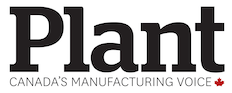 SANTIAGO, Chile — The US will consider rejoining a sweeping free trade agreement of Pacific Rim countries after it deals with other priorities, US Treasury Secretary Steven Mnuchin said.
President Donald Trump withdrew the US from the Trans-Pacific Partnership last year, but the remaining 11 members pressed ahead and recently signed a renegotiated pact in the Chilean capital. The deal aimed at streamlining trade and slashing tariffs was renamed the Comprehensive and Progressive Trans-Pacific Partnership, or CPTPP.
Mnuchin said that the Trump administration is now focused on talks to renegotiate the North American Free Trade Agreement and that it would be "a bit premature" to review details of what needs to be addressed for the US to reconsider joining the CPTPP.
"But as we accomplish our goals on these other trading relationships, this (CPTPP) is definitely something that we'll consider, and Chile will be a big partner of ours in that at the right time," he said at a press conference in Chile following a two-day meeting of G-20 officials in Argentina.
The Trump administration has banned Americans from engaging in transactions with Venezuela's new cryptocurrency, the petro. The US also repeated a threat that more-damaging oil sanctions could be in the works if the Venezuelan government doesn't free political prisoners and provide guarantees that an upcoming presidential election will be free and fair.
"Our strategy, as we've said, is putting sanctions on direct people who are taking away the resources of Venezuela and that have destroyed the democracy," Mnuchin said, adding that he had discussed the issue at the G-20 meeting with officials from Canada, Japan and some European Union countries.
"We had discussions with members of the EU about imposing sanctions and matching our sanctions," he said. "And that's very important, that they come along, and that we have a united front."