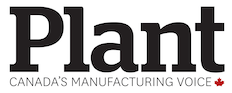 US senators privately reassure European allies on NATO support
By Alan Fram, ASSOCIATED PRESS
Industry
Government
NATO
Putin
Russia
Trump
US
US Senate
Commitment was made in closed door meeting between NATO diplomats and bipartisan Senate group.
WASHINGTON—A bipartisan group of senators used a private meeting Wednesday to reassure diplomats from NATO and other European nations of the Senate's support for the alliance.
The meeting came as President Donald Trump has repeatedly challenged the value of the trans-Atlantic coalition and shown a warming toward its chief adversary, Russia. It was also the latest instance of the Republican-controlled chamber parting company from Trump and explicitly demonstrating its backing for Europe and a wariness of Russian President Vladimir Putin.
Sen. Richard Durbin, D-Ill., who helped initiate the meeting, said lawmakers wanted to "reassure these countries of our commitment to NATO and our commitment to their security."
Durbin said Trump's name "never came up" in the hourlong session but was an unspoken factor.
"Everyone knows he's the big actor in the room. And the purpose of this meeting was to overcome some of things he has said and done that raised questions about the future of NATO," Durbin said.
---
Related: Lawmakers struggling to develop a response to Trump-Putin
---
Trump has repeatedly questioned the usefulness of NATO, criticized its members for not contributing enough to the organization and complained that the U.S. is paying too much to defend Europe.
"We want them to know that we're committed to NATO, and want them to be," said Sen. Richard Shelby, R-Ala., who chairs the Senate Appropriations Committee.
Participants said the meeting involved around 20 senators plus ambassadors and other representatives from around nine nations. That included diplomats from Ukraine, Latvia, Poland, Norway, Finland and NATO's newest member, Montenegro.
"We really appreciate the support of senators, bipartisan support, for our security," Piotr Wilczek, the Polish ambassador to the U.S., said afterward. He added later, "The Congress and the administration are two different bodies. So we are looking for reassurance in both the Congress and the administration."
Last month, the Senate voted 97-2 to approve a resolution in support of NATO. Senators have also begun crafting measures aimed at Russia, including a bipartisan bill that would establish new penalties if Moscow continues trying to disrupt U.S. elections.