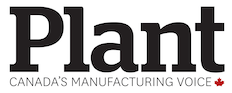 WASHINGTON — Secretary of State Mike Pompeo says that President Donald Trump views Moscow's return to the international fold as inevitable and that "trade-offs" could allow it to re-enter the Group of Seven club of industrialized democracies without it giving Crimea back to Ukraine.
Pompeo's comments to the Senate Appropriations Committee came as Trump's national security adviser John Bolton met in Moscow with Russian President Vladimir Putin to prepare for a summit between the two leaders next month in Europe.
Pompeo says he can imagine a series of "trade-offs" with Russia that would be acceptable to the US and others and would allow its return to the G7. He stressed that the US position remains that Russia illegally annexed Crimea, a move that led to its suspension from the G7.