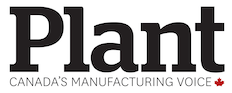 WASHINGTON — Corporate America is seeking relief from President Donald Trump's threatened tariffs on at least $50 billion in Chinese goods as negotiators seek to prevent a trade war between the world's two biggest economies.
Best Buy wants televisions to be spared from the tariffs. Sanden International (USA) of Wylie, Tex., warns it will have to lay off 39 of its 431 workers if 25% tariffs take effect on the components it uses to make car air-conditioning compressors. SABIC, a petrochemical manufacturer, wants some building materials struck from the tariff list.
As the US government began three days of hearings on the tariffs May 15, Chinese Vice Premier Liu He travelled to Washington to seek a resolution to the trade dispute. A similar high-level US delegation made a trip to Beijing earlier this month and returned empty-handed.
Trump raised hopes for the latest talks by striking a surprisingly conciliatory tone toward China, which he has long accused of predatory business practices that robbed American jobs and swelled Washington's trade deficit with Beijing. Trump offered a lifeline to ZTE, a Chinese telecom company that is fighting for survival after being hit with sanctions this month by the US Commerce Department
Trump tweeted that he was working with President Xi Jinping to put ZTE "back in business, fast" and save tens of thousands of Chinese jobs – a stance that drew an immediate outcry from many Republicans and Democrats alike.
Trump had campaigned for the presidency on a vow to strike a much tougher trade stance than his recent predecessors, who, he argued, had agreed to deals that gave an unfair advantage to America's competitors. The president has pointed to the US trade deficit ($566 billion last year) as a sign of economic weakness caused by disastrous agreements and abusive behaviour by China and other countries.
He has proposed tariffs on $50 billion in Chinese imports to punish Beijing for forcing American companies to hand over technology in exchange for access to China's vast market. China fired back by targeting $50 billion in American products, including soybeans and small aircraft, for potential retaliatory tariffs. Trump then ordered the US trade representative to look for an additional $100 billion in Chinese goods to tax.
The prospect of an escalating trade war has rattled financial markets and alarmed many businesses. The American Chemistry Council has predicted that by driving up prices and killing sales, the tariffs would wipe out 24,000 jobs at the companies that make chemicals and the companies that use them.
Yet some trade analysts have suggested that Trump's unexpected ZTE overture could give U.S. and Chinese negotiators something to work with. Commerce and ZTE last year settled charges that the Chinese company sold sensitive telecommunications equipment to Iran and North Korea in violation of U.S. sanctions. ZTE agreed to plead guilty and pay about $1 billion in fines.
Commerce last month accused ZTE of violating the agreement and blocked the company from importing American components for seven years. The department said ZTE had misled regulators: Instead of disciplining all employees involved in the sanctions violations, Commerce asserted, ZTE had paid some of them full bonuses and then lied about it.
The two countries are reportedly attempting a swap: Relief for ZTE in return for Beijing dropping plans to impose tariffs on U.S. farm products.
"The president is transaction-oriented," said Christine McDaniel, senior research fellow at George Mason University's Mercatus Center. "He and his team are working very hard to make a deal … That (ZTE) tweet maybe teed up the visit by Mr. Liu."
William Perry of the Seattle law firm Harris Bricken, who runs the US China Trade War blog, said he thought the president has belatedly realized that a trade war would hurt some of his staunchest supporters _ farmers in the American heartland who rely on exports. It might also hurt his Republican Party in the November congressional elections.
"He's worried about the midterms and the impact of his trade policy on farmers," Perry said.
Still, Trump's ZTE tweet drew fire on Capitol Hill from some Democrats and Republicans.
"It's the wrong time to cut a deal, and this would be a terrible deal," said Republican Sen. Marco Rubio of Florida.
Rubio said China won't play by the rules. He said the Trump administration has been given an historic opportunity to place the U.S.'s relationship with China in proper balance. He said one misstep could blow the whole thing apart and "doom generations of Americans to living in a world, not one with a powerful China, one with a dominant China and a declining America."
"… If they win this battle on ZTE, the world will notice and the message it will send is that when push comes to shove this administration is no different than the others," Rubio said.
Senate Minority Leader Chuck Schumer of New York lambasted Trump for going easy on a company that violated U.S. sanctions.
"He talks a big game on China," Schumer said. "He promises to be tough, and yet this weekend on the toughest thing he did (harsh sanctions on ZTE), the thing that woke the Chinese up … the president backed off."