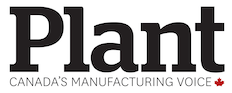 DENVER — The Trump administration is easing rules for handling toxic coal ash from more than 400 coal-fired power plants across the U.S. after utilities objected to regulations adopted under former President Barack Obama.
Environmental Protection Agency acting Administrator Andrew Wheeler said the changes will save utilities roughly US$30 million annually.
Documents show most savings come from extending by 18 months the deadline for utilities to close ash dumps that don't meet water protection standards.
The EPA also is giving state regulators the power to suspend water monitoring requirements for the dumps.
The original Obama-era rule came in response to a massive 2008 coal ash spill in Kingston, Tenn.
Environmentalists say the administration has caved to the industry's wishes and is endangering the health of people living near power plants.