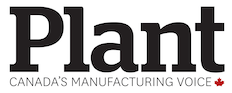 OTTAWA — Canadian National Railway Co. is apologizing for failing to keep grain shipments moving reliably by rail, and says it's taking immediate steps to clear the backlog – including mobilizing more train cars and workers.
The move comes just two days after CN dumped its president and CEO amid growing complaints that the backlog of shipments is compromising Canada's reputation as a reliable exporter, costing sales and putting farmers in a cash-flow crunch.
"We apologize for not meeting the expectations of our grain customers, nor our own high standards," Jean-Jacques Ruest, who took over the helm of CN from Luc Jobin on an interim basis, said in a statement early Wednesday.
"The entire CN team has a sense of urgency and is fully focused on getting it right for farmers and our grain customers, regaining the confidence of Canadian businesses and protecting Canada's reputation as a stable trade partner in world markets.
"Moving the Canadian economy is in our DNA. We can and we will do much better and that starts today – no excuses."
Among other things, the company said it's offering incentives for key operating employees to delay retirement and postpone vacations, and to entice recently-retired employees to return to work.
It's also deploying qualified managers to operate extra trains and adding train crews in Western Canada.
CN said it has leased 130 locomotives to increase capacity, almost all of which are now in use. And it's investing more than $250 million this year to build new track and yard capacity in Western Canada.
According to the Ag Transport Coalition, CN and Canadian Pacific combined provided only 38 per cent of the rail cars ordered by grain shippers during the week of Feb. 12 – CP delivered 66% of its orders and CN just 17%.
On March 6, Transport Minister Marc Garneau and Agriculture Minister Lawrence MacAulay wrote a joint letter aimed at putting pressure on the country's two major railways to clear the backlog.
They expressed "serious concern" about the failure of the railways to meet the expectations of shippers and customers over the winter. While the ministers said they understand the railways have faced challenges due to a larger than expected grain crop last year and extreme winter weather, they called the companies' performance "disappointing."
The ministers asked the railways to publicly provide a clear description of how they intend to clear the backlog, as well as their plans for maintaining the fluidity of future shipments. They gave the companies until March 15 to publish the information on their websites.
The duo said the backlog has created problems that are most acute for farmers, who need their grain delivered in order to have the cash to pay off past loans and purchase inputs for the coming crop year. But they also said shippers in a variety of other sectors – including forestry, energy and chemicals – have "lost significant business and opportunities" due to the inability to move their products in a timely way.
In the short term, the Canadian Federation of Agriculture is urging the federal government to make low-cost program changes that would provide emergency income support to farmers. One of its suggestions is for Ottawa to expand the provisions of the Advance Payments Program that would give farmers access to interest-free loans to pay outstanding bills and purchase seeds, fertilizer and other products needed to begin seeding this spring's crop.
Canadian Pacific Railway Ltd. said extreme weather took its toll through much of February, but that it was now starting to recover.
"We are optimistic that with the weather turning in our favour, our singular focus on delivering safely for the supply chain, and the re-opening of the Port of Thunder Bay, that we are on the road to recovery," CP chief executive Keith Creel said in a statement.
"While our challenges have been significant, they are different than that of our competitor's and the success of the supply chain depends on both railroads running at optimum levels."
CP said it was continuing to add both crews and locomotives that are being integrated into its fleet and urged the government to move ahead with Bill C-49.
In its statement, CN said it will provide weekly tracking of grain shipments. The company also urged Parliament to pass C-49 swiftly.
The legislation, which has been stalled in the Senate since the fall, would financially penalize railways that fail to deliver promised rail cars on time. It would also require railways to publicly report each summer on their abilities to move that year's grain crop, and to publish by Oct. 1 each year a winter contingency plan for keeping shipments moving regardless of bad weather.