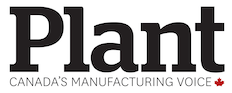 BERLIN — Britain's top diplomat warned Monday that the country could crash out of the European Union next year without an agreement on future relations with Brussels because of the hard line taken by EU negotiators.
Foreign Secretary Jeremy Hunt told reporters in Berlin after meeting German counterpart Heiko Maas that "there is now a very real risk of a Brexit no deal by accident."
"This is because I think that many people in the EU are thinking they just have to wait long enough and Britain will blink," he said. "And that's not going to happen."
Big differences remain between Brussels and London over the terms of a new trade setup and the issue of how to regulate the U.K.'s only land border with the EU, between the U.K.'s Northern Ireland and the Irish Republic.
A substantial number of lawmakers in British Prime Minister Theresa May's Conservative Party party favour a complete break with the EU—a so-called "hard" Brexit—rather than the "soft" option proposed by May, which calls for a "common rule book" with European nations that would govern trade in goods.
---
Related: Britain's Boris Johnson says 'not too late to save Brexit'

---
Hunt, on his first bilateral visit since coming to office, said "Germany is not just one of Britain's best friends in Europe but one of our best friends in the world."
He insisted that the trip to Berlin "is not about a charm offensive." Still, London appears to want to win over the leaders of Europe's biggest economy to put pressure on EU negotiators to avoid a messy split.
"Without a real change of approach from the EU negotiators we do now face a real risk of no deal by accident. And that will be incredibly challenging economically," said Hunt.
"Britain will find that challenging but in the end we will find a way not just to survive but to thrive economically," he said. "But my real concern is that it will change British public attitudes to Europe for a generation."
Maas said his country "doesn't want a disorderly Brexit. We want a deal." But he acknowledged that on the Irish border issue, at least, "further talks will be necessary to reach practical solutions."
Maas declined to comment on the threat from Britain's lead negotiator on Brexit that London might not pay its 39 billion pound ($51 billion) divorce bill if no trade agreement with the EU is reached.
The EU parliament as well as national parliaments of EU nations and Britain need to ratify a deal before the U.K. leaves in March.