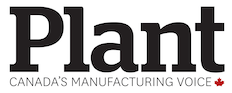 SASKATOON—University of Saskatchewan researchers are working with a First Nation in southern Saskatchewan on a project to measure the effects of climate change.
Earlier this month, a monitoring station was installed on land belonging to the Okanese First Nation.
The first of four automated stations will record and share data on temperature, rainfall, humidity, air pressure and wind.
Chief Marie-Anne Daywalker-Pelletier says the project's goal is to help restore the local ecological balance as well as the Indigenous community's relationship with the land.
Grass fires fuelled by drought and threats to the community's drinking water supply are among the concerns that motivated the project.
Bob Patrick with the College of Arts and Science says the project benefits both sides.
"When we were approached by Okanese to be a part of this project, we jumped at the chance," Patrick, a faculty member in the geography and planning departments, said in a release.
"Blending western and Indigenous land-based knowledge to address pressing issues like climate change and water protection is a win-win for everyone."
"Climate change threatens … our lands, water, plants and, ultimately, our livelihood—all that gives us life. As First Nations, we have a duty to protect the land," said Daywalker-Pelletier.
The initiative is supported by $125,000 over three years from Crown-Indigenous Relations and Northern Affairs Canada.
The Okanese First Nation is located in the Lower Qu'Appelle River watershed, about 100 kilometres northeast of Regina.