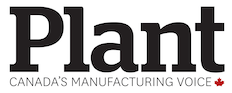 TORONTO — Toronto's transit commission says the majority of its new streetcars have to be returned to their manufacturer for repairs.
The first 67 streetcars out of 89 produced for Toronto by Bombardier Transportation will be sent back for preventative repairs of "inferior frame welds," TTC spokesman Brad Ross said Wednesday.
The defect poses no safety risk "in any way," he added.
"(Bombardier) advised us last fall," Ross said. "We directed them to develop a program for repair that will permanently fix the cars while minimizing service impacts."
The streetcars will be returned three or four at a time, and will all be fixed by 2022, Ross said.
Bombardier will cover the cost of the repairs, which will take place at its Welding Centre of Excellence in La Pocatiere, Que., company spokesman Eric Prud'homme said.
"Welding issues are not uncommon in the industry, but, in this case, Bombardier has been proactive and responsible to ensure the cars meet the expected longevity, all in full transparency with TTC and their riders," Prud'homme said.
Some 25 to 30 employees will work daily on this maintenance program until it is completed, delaying some of the planned layoffs, he said.
"Until our preventive welding maintenance program is performed, we fully guarantee the strength of the existing welds."
The problem identified by Bombardier 18 months ago involves work completed in Mexico.
Bombardier CEO Alain Bellemare said the problems have been fixed.
"These are very complex welding processes and it's very unfortunate that you do have issues but they do happen on very complex, sophisticated problems like the trains we're producing," he said at an aerospace event in Mirabel, Que.
Bellemare added that the company has taken action to ramp up production.
"I'm very confident that by the end of 2019, we'll deliver all the trains to the TTC."
Bombardier has been contracted to provide the TTC with a total of 204 streetcars by the end of 2019, Prud'homme said.
The welding defect and necessary repairs will not prevent Bombardier from meeting that goal, he said. The transportation company has met its quarterly objectives by delivering 27 new cars to the TTC in the first half of this year. It plans to deliver 38 in the rest of the year and 77 more in 2019.