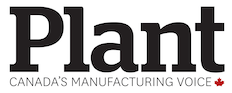 STOWE, Vt. — The divisions between US governors regarding President Donald Trump's approach to NAFTA negotiations were on display at a mountain resort in Vermont during the annual conference of the leaders of eastern provinces and New England states.
Massachusetts Republican Gov. Charlie Baker said the "ups and downs" of the ongoing NAFTA talks are normal and what's important is that a deal is reached that will make all sides stronger.
"I've rarely been involved in any negotiations on anything that meant anything, that didn't have ups and downs, and maybe even people walking away and then finding a way back to the table," Baker said.
"The ultimate measure of any negotiation is the end."
But Connecticut Democratic Gov. Dannel Malloy said Trump's actions and words have damaged the US-Canadian relationship, particularly when the president tweets insults at Prime Minister Justin Trudeau.
"We shouldn't speak to our counterparts or the heads of federal governments by the way those conversations have played out by tweet," said Malloy, who is not seeking re-election in November.
"It makes no sense at all and it's at best, childish, and it should stop."
Vermont Gov. Phil Scott, a Republican, took the middle ground, saying he believed "cooler heads will prevail" and a successful re-negotiation of NAFTA will occur.
At one point, Scott – who is running for re-election in November – leaned over and affectionately put his arm on Couillard and hugged him briefly after the Quebec premier said he didn't think the US could ever behave that way toward "friends, neighbours and allies."
"We fought wars together," Couillard said. "Recently our kids were fighting terrorism together, we didn't expect that kind of relationship from our friend.
"What comes out of the White House is not the whole of the United States of America. We admire America and Americans, and we have always been friends and we really want it to stay that way."
Couillard was joined in Stowe, Vt., by fellow premiers of Prince Edward Island, Newfoundland and Labrador and New Brunswick.
All the US and Canadian leaders signed joint declarations to increase economic ties with one another and work to combat climate change, but the trade dispute between the two countries took centre stage.
Two days before the conference began, Trump threatened to impose auto tariffs on Canada, while in June he called Trudeau "very dishonest and weak."
Baker, a popular Republican governor in a state where Hillary Clinton won 60% of the presidential ballot in 2016, was careful not to criticize Trump, although he hasn't shied away from doing so in the past.
He wouldn't say directly whether he agreed with Trump's imposition of tariffs on Canada and other allies, which sparked retaliatory measures.
"I would hope that people would recognize and understand that renewing the current (NAFTA) agreement among (Canada, US and Mexico) will make them all better among themselves, but also make them a much more significant player in global trade discussions and I don't think that should be lost."
Malloy was less subtle.
"I think it's important to note that real damage is being done with the tariffs that are currently in place and I don't think we should dance around that," he said.
"Although I think there was an anticipation this would go on for a little while, it's going on for longer than anyone might have reasonably predicted a dispute between two good friends would go on."
Earlier Monday, Quebec's chief NAFTA negotiator said the Trump administration doesn't have the legal authority to sideswipe Canada and sign a bilateral trade deal with Mexico.
Raymond Bachand, an ex-Quebec finance minister, said "there is no worry whatsoever" the current one-on-one talks between the US and Mexico will end in a trade deal signed without Canada.
Bilateral NAFTA negotiations between the two countries have been building momentum in recent weeks, while Canada has yet to return to the table this summer.
Trump recently stated a deal with Mexico "is coming along nicely" and "Canada must wait."
The president has also said he would be interested in signing separate deals with both countries.
Even if Trump really wanted that, Bachand said, he couldn't get it.
"If the US  wanted a bilateral deal – and they don't, they've repeated often they want a trilateral deal – they don't have legal authority," Bachand said.
"They have the authority from Congress to negotiate a trilateral NAFTA deal in a fast-track way – meaning Congress votes yes or no on the final deal once it's been reached. They don't have that (fast-track) authority for a bilateral deal."
RELATED
Trump 'disrespectful' toward Canada: Vermont's governor Phil Scott
Trump threatens auto tariffs against Canada if trade talks fail