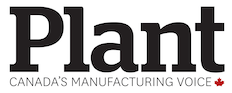 MADISON, Wis. — Wisconsin Gov. Scott Walker and Republican US Senate candidate Kevin Nicholson both came out Aug. 13 against boycotting Milwaukee-based Harley-Davidson, the day after President Donald Trump said it would be "great" if there was a boycott.
A Trump tweet forced Walker and other Republicans to take a position on the sticky political issue involving an iconic Wisconsin company just ahead of the Aug. 14 primary where Trump allegiance has been a central focus.
Trump on Aug. 12 tweeted it was "great" that "many" Harley owners planned to boycott the company if manufacturing moves overseas, continuing a steel tariff dispute he's had since June with the company.
Walker, Wisconsin's most prominent Harley owner who faces a tough re-election bid in November, tweeted that "of course I don't want a boycott of Harley-Davidson." That came after Walker initially did not directly address the boycott call.
Nicholson, who faces state Sen. Leah Vukmir in a Republican Senate primary, said on WTMJ radio that "I don't want to see Harley-Davidson boycotted," but didn't think a boycott would be necessary because Trump's approach to trade was succeeding and opening new markets.
Both Nicholson and Walker backed Trump's approach to tariffs, saying they support moving to having no tariffs as soon as possible.
Democrats running in the Aug. 14 primary for a chance to take on Walker teed off on his unwillingness to strongly defend Harley-Davidson.
"By attacking Wisconsin workers to cover for failed economic policy President Trump took a page right out of Scott Walker's playbook," said Mahlon Mitchell, one of eight Democratic candidates and the head of the state firefighters union. He has more backing from labour unions than any other candidate.
Another Democratic candidate, Kelda Roys, accused Walker of "cowering before Trump" and the president's "attempts to destroy an iconic Wisconsin business."
Democratic Sen. Tammy Baldwin, who is also up for re-election in November, was more forceful than Walker in her reaction to the Trump tweet.
"You can't run our economy with tweets," Baldwin tweeted to Trump. "Wisconsin businesses like @harleydavidson need better trade deals, not tweets and trade wars."
Nicholson pushed back against Baldwin on Twitter.
"We do need better trade deals, not the ones engineered by you and other members of the political class," Nicholson tweeted at Baldwin. "We must bring trade partners back to the table and do away with tariffs. You don't fight for WI and you don't understand our economy."
Vukmir, who won the endorsement of the Wisconsin Republican Party, was making a final campaign swing in southeast Wisconsin, including a stop with retiring House Speaker Paul Ryan. She did not address Trump's boycott call in a statement calling Harley "a point of pride not only for our state, but also our nation."
"I trust they will not abandon their Wisconsin roots, and the best way for that to happen is to get rid of tariffs like the president is working to do," Vukmir said.
In July, Harley-Davidson said it expects new tariffs to cost the company as much as $100 million annually.
A spokesman for Harley-Davidson declined to comment.
Polls have shown the Senate race to be a dead heat. State Superintendent Tony Evers had a double-digit lead in the Democratic gubernatorial primary based on polls in the months leading up to the election.
But others in the race who had raised enough to advertise on television – including Mitchell and Roys – were hoping for a late swing in their favour, particularly among younger voters.
Whoever wins the Democratic primary will enter the final three months of the race at a financial disadvantage to Walker. He had $4.8 million cash on hand in August, while the top tier Democrats were likely to be tapped out after spending on the primary.
The Wisconsin Democratic Party and the Democratic Governors Association have been raising money and building infrastructure in preparation for Wednesday, to help the winner of the primary get a fast start against Walker.