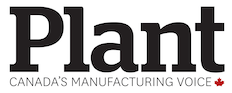 "Looking forward to 3:30 P.M.(ET) meeting today at the White House," Trump tweeted.
"We have to protect & build our Steel and Aluminum Industries while at the same time showing great flexibility and cooperation toward those that are real friends and treat us fairly on both trade and the military."
It's expected Canada and Mexico will receive a provisional exemption.
The White House indicated yesterday that the North American neighbours might get what's being deemed a national-security carve-out, but that it might only be temporary, and depend on how those countries behave at the NAFTA negotiating table.
There has been an intense 11th-hour debate within the US administration over how to design this policy. Amid the uncertainty, the 3:30 p.m. event was initially left off Thursday's White House public schedule of events.
A senior adviser indicated yesterday that the relief for Canada could be very short-lived.
In fact, it sounded a bit like a negotiating threat. Peter Navarro said relief from the roughly 25% steel and 10% aluminum tariff would be tied to how those countries respond at the NAFTA table.
One report in the Washington Post said among the plans being discussed is to grant Canada and Mexico relief for just 30 days – then extend it if there's progress in the next round of NAFTA talks.
"Within about 15 to 30 days the tariffs go into effect (for most of the world)," Navarro told Fox Business Channel late Wednesday, adding that steel workers would be present for a presidential proclamation-signing ceremony.
"The proclamation will have a clause that does not impose these tariffs immediately, on Canada and Mexico. It's gonna give us … the opportunity to negotiate a great deal for this country. And if we get that, then all's good with Canada and Mexico."
On March 7, 107 congressional members of Trump's Republican party produced a letter expressing deep concern over this policy. They urged him to significantly scale it down. This issue has produced a rare public backlash to the president from Republicans on Capitol Hill.
WASHINGTON — US President Donald Trump says his big tariff announcement is coming this afternoon (March 8), as his White House wrestles internally over the policy, numerous political allies warn him against it, and the rest of the world watches warily.