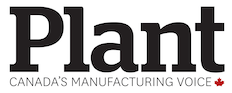 OTTAWA — Justin Trudeau has unveiled his pre-election cabinet in a shuffle designed to showcase new faces and to address increasingly troublesome files – from border security, to trade promotion, to the potential for bare-knuckle confrontations with the provinces.
In the July 18 shuffle, the prime minister gave new portfolios to six ministers and expanded his cabinet by promoting five other MPs to his front benches. The shakeup will boost the profiles of more members of Trudeau's team, which has long relied on his personal brand, ahead of next year's federal election.
The moves also look to reinforce possible weak spots.
In one key change, Trudeau confidant and long-time MP Dominic LeBlanc moved from fisheries to intergovernmental affairs, placing him in a role that could become particularly turbulent over the coming months.
It puts a bilingual veteran, who doesn't shy away from a political scrap, in charge of unpredictable federal-provincial relations. The domestic political dynamic has grown particularly complex for Trudeau's Liberals following the recent election of Ontario's Progressive Conservative government led by Premier Doug Ford.
The new cabinet lineup has also been crafted to handle Canada's complicated relationship with the US. Following the election of US President Donald Trump, Ottawa has faced growing challenges related to irregular border crossers and big unknowns surrounding Canada-US trade, including an escalating tariff dispute and the difficult renegotiation of the North American Free Trade Agreement.
"I think there's no question that the international context is constantly changing," Trudeau said Wednesday after announcing his cabinet at Rideau Hall in Ottawa.
"There is certainly a level of clarity for Canadians, for businesses, for everyone across this country that we need to diversify our markets, we need to ensure that we are not as dependent on the United States."
To expand Canada's trade interests beyond the US , Trudeau moved natural resources minister Jim Carr into the international trade portfolio. Carr's job will be to kickstart Canada's stalled efforts towards a trade agreement with China, promote the Canada-EU free trade agreement among European countries that have yet to ratify it and continue to push for deeper economic integration into Latin America.
The shuffle will also raise the profiles of five Liberal MPs entering cabinet for the first time.
Among the newcomers is Bill Blair, named minister of the new portfolio of border security and organized crime reduction.
The former Toronto police chief will be responsible for the thorny political issues of border management and a surge of migrants at unofficial entry points, as well as gun violence and the complex move to cannabis legalization.
Other new ministers include Mary Ng, who oversees small business and export promotion. Ng, a Toronto-area MP, has extensive experience in the Ontario public service and worked for Trudeau in the Prime Minister's Office before her byelection win last year.
Filomena Tassi takes on the new cabinet file for seniors. The Hamilton MP, who has been serving as deputy government whip, worked as a corporate lawyer and spent two decades as a chaplain at a local high school before winning her seat in 2015.
Jonathan Wilkinson, a North Vancouver MP, is taking over from LeBlanc as minister of fisheries, oceans and the Coast Guard. The Rhodes Scholar served as parliamentary secretary to Environment Minister Catherine McKenna.
Veteran Montreal Liberal MP Pablo Rodriguez will take over from Melanie Joly as heritage minister.
The move will also position him as a key minister responsible for selling the Liberals to Quebec, a critical battleground for the party in the 2019 election.
Joly, who struggled at times in her role as heritage minister, was shunted to tourism, official languages and la Francophonie.
Amarjeet Sohi, who represents an Edmonton riding, moves from infrastructure to take over natural resources from Carr. The change puts the government's controversial pipeline file in the hands of an Alberta minister.
Carr's new position prompted Francois-Philippe Champagne's shift to infrastructure minister.
Trudeau revamped the responsibilities of five existing ministers. Those overseeing key portfolios stayed put, including McKenna, Foreign Affairs Minister Chrystia Freeland, Finance Minister Bill Morneau, Innovation Minister Navdeep Bains and Defence Minister Harjit Sajjan.
Conservative deputy leader Lisa Raitt criticized Trudeau's shuffle, arguing the government would continue on the same failed path on issues such as trade and immigration.
Raitt also said she's worried about Ottawa's decision to have LeBlanc—whom she described as "extremely partisan"—and Blair deal with the provinces. Blair sparred with the Ford family during his time as police chief.
"I think what it's saying is that this government is ready to take on the provinces and have a fight," Raitt said.
LeBlanc will have to manage a progressively complicated provincial landscape.
There's a risk the Ottawa-Ontario relationship could be severely strained over key issues, including the federal carbon-pricing plan and management of the migrant influx.
But LeBlanc played down the obstacles.
"Premier Ford, I know, wants to grow the economy in a way that helps Ontarians—that's a priority for our government," he said after being sworn in.
"There will be a lot more, I think, that we have in common than we may disagree on."
Ottawa has also had a difficult relationship with BC's NDP government over federal support for the contentious Trans Mountain pipeline. Other provincial elections on the horizon—Quebec this fall and Alberta next spring—could lead to new battles for the Trudeau government.
Asked about the provincial political map, Trudeau acknowledged there could be challenges ahead. He said he looked forward to having "strong and positive conversations" with all premiers.
Trudeau added he wanted strong voices in cabinet to reassure Canadians that his government remains committed to issues like climate change, immigration and keeping the country safe.
—with files from Lee Berthiaume, Janice Dickson and Mike Blanchfield