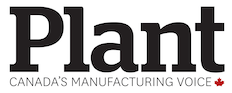 QUEBEC — It was supposed to be Justin Trudeau's moment for Canada to shine on the world stage.
Now, the G7 summit has been transformed into an exercise in pure survival for the prime minister: prevent US President Donald Trump from taking a wrecking ball to this exclusive club of the world's leading democracies.
Canada's non-American G7 partners don't envy Trudeau, and some are downright sympathetic. But they can't think of a better host to bridge the widening gap with Trump.
"This upcoming summit won't be an easy one, and the leadership of the Canadian government is very much counted upon," Kimihiro Ishikane, Japan's ambassador to Canada, said in an interview.
When Trudeau won power, the bedrock of his foreign policy was to return Canada to its traditional multilateral leanings – support for institutions such as the United Nations, NATO, the G7 and the international trading order.
Trump is no fan of multilateralism. Now the G7's future is in doubt, with Trump's imposition of steel and aluminum tariffs on his G7 partners, as well as broader disagreements on the trade and climate change. All are symptoms of the underlying divide that many are now calling the G6 plus one.
As one European G7 official put it, this is a "terrible time to have the presidency" of the G7.
This isn't the first time the G7 has faced significant internal disagreements but "this is perhaps far more fundamental than before," said the official, who spoke on condition of anonymity about a sensitive issue.
Trudeau is seen as the best bet to build a bridge between Trump and the rest of the G7 because his government has been able to forge deep links with the US administration and across the various levels of American politics and business, the official said.
For the summit to succeed, and for the G7 to carry on, Trudeau needs to "show off the glue" that binds what are still fundamentally like-minded countries.
That means strong, united statements rebuffing Russian electoral interference, or a commitment to improve the state of the world's oceans, which is widely seen as a smart Canadian compromise to get Trump to address climate change without specifically referencing it.
Ishikane said Japan's top priority is to see the projection of "unity" at the G7 this week.
"Of course, there are issues over which we have different views or opinions, but the point is if we can really show off solidarity, unity here is the question," Ishikane said.
"I think the resilience of liberal democracy or resilience of free market economy is in question."
Trudeau will be getting help from his fellow G7 leaders.
British Prime Minister Theresa May talked to Trump by phone for a half-hour June 5 and reiterated what Trudeau and others have told him about the tariffs: that they are disappointing and unjustified, a threat to jobs, and simply no way to treat friends and allies.
Japanese Prime Minister Shinzo Abe will have a two-hour meeting with Trump at the White House on Thursday before coming to Quebec.
French Prime Minister Emmanuel Macron arrives in Ottawa on June 7 and will meet Trudeau on June 8 to discuss pre-summit Trump strategy.
Trudeau, for his part, is bracing for some heated exchanges.
"We know there will certainly be frank and at times difficult conversations around the G7 table, particularly with the American president on trade, on tariffs," he said.
"At the same time, this is why we have G7 meetings."
Trudeau said he's looking forward to meeting Macron to discuss the G7 challenges and areas where the group might hammer out a consensus.
German Chancellor Angela Merkel, the longest-serving G7 leader, will also play a key role. She has had frosty relations with Trump in the past. She and Macron recently made separate trips to Washington in failed bids to persuade the US president not to abandon the Iran nuclear agreement.
The lessons Merkel learned from that meeting with Trump will colour her approach to him this week, said Josef Janning, a Berlin-based senior policy fellow at the European Council on Foreign Relations.
"He doesn't want to be engaged. That's the message she took away from previous meetings," said Janning.
"Her conclusion as I see it has been has been to try to stick to the policies and to keep the partners on these policies together, and eventually see whether the US would want to stay with its positions or come around at some point."
In her dealings with Macron and other leaders, Janning said, Merkel has been attempting "to at least keep the consensus among the other countries intact."