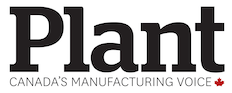 Trudeau waives almost all confidentiality restrictions on Wilson-Raybould
By Mia Rabson and Teresa Wright
Industry
Government
Manufacturing
But she can't speak publicly about contact she had with director of public prosecutions Kathleen Roussel about the case.
OTTAWA — Prime Minister Justin Trudeau is waiving both solicitor-client privilege and cabinet confidentiality for his former attorney general, paving the way for Jody Wilson-Raybould to finally tell her side of the SNC-Lavalin saga to the House of Commons justice committee and the ethics commissioner.
An order-in-council published Feb. 25 lifts both confidentiality restrictions on Wilson-Raybould and anyone she talked to about her role in deciding whether or not to prosecute SNC-Lavalin for bribery and fraud to cooperate with ongoing investigations by both the committee and the ethics commissioner.
That could include conversations she is known to have had with Trudeau himself, his former principal secretary Gerald Butts, chief of staff Katie Telford and Privy Council clerk Michael Wernick.
The order specifically notes, however, that Wilson-Raybould cannot speak publicly about any information or communications she had with director of public prosecutions Kathleen Roussel about the case.
Trudeau hinted at the order to come during question period.
"I am pleased also to confirm that later today the government will confirm that the member for Vancouver-Granville will be able to address relevant matters at the committee, while ensuring that the two active court cases are not jeopardized," he said.
Wilson-Raybould may appear at the House of Commons justice committee as early as Wednesday to explain what type of pressure she felt she was under not to pursue a criminal prosecution of the Quebec engineering giant, and allow the firm to negotiate a remediation agreement instead.
The two cases Trudeau referenced are the ongoing criminal prosecution of SNC-Lavalin for allegedly bribing Libyan officials to secure contracts there, and a request by SNC-Lavalin executives that a judge overturn the decision by the director of public prosecutions not to enter into a remediation agreement.
Earlier this month anonymous sources told the Globe and Mail newspaper that Wilson-Raybould had been pressured by Trudeau and his aides to overturn the public prosecutor and proceed to a remediation agreement. Trudeau has said he was always clear that the final decision rested with her, though he acknowledges both he and his aides had several conversations with her throughout the fall to provide her with information to help her make the decision.
Trudeau and Wilson-Raybould have both been awaiting legal advice on the extent of solicitor-client privilege protecting their conversations. She has said more than once that the decision to waive that privilege is not hers to make.
In a letter to the Commons justice committee Monday she said she was "anxious" to appear but wasn't going to confirm her attendance until she had "clarity" about what she can say.
The committee offered her times on both Feb. 26 and Feb. 27, but as of Feb. 25, there was no formal notice of her appearance.
She has asked to deliver a 30-minute opening statement before she takes questions from committee members, which is about three times the length most witnesses are granted.
The chances Trudeau gets asked to testify at the committee himself fell from slim to almost none after the Liberals defeated a Tory motion asking the House of Commons to order the prime minister to appear.
Arif Virani, the parliamentary secretary to the minister of justice, said the committee can decide for itself what witnesses to call. Liberal MP Marc Miller noted that over the course of the last week, Trudeau had answered at least 40 questions on the matter in the House of Commons.
Conservative Leader Andrew Scheer said Canadians should be "outraged" that Liberal politicians made any attempt to influence the outcome of a criminal case and the prime minister needs to explain himself.
"Quite simply what we've seen unfold over the last two weeks is a textbook case of government corruption with those at the very top of the Prime Minister's Office implicated in what could very well be the obstruction of justice," Scheer said in a news conference.
Scheer said the known facts include that SNC-Lavalin successfully lobbied the government for the Criminal Code to be changed to allow for remediation agreements. Then, when the public prosecutor decided the company wasn't going to be eligible for one, the Liberals launched "an unsolicited, co-ordinated and sustained effort by the PM himself to get Wilson-Raybould" to override that decision.
Wilson-Raybould was shuffled out of justice into veterans affairs in mid-January, and the Conservatives allege she was moved because she didn't do what the Prime Minister's Office wanted on SNC-Lavalin.
A spokeswoman for the PMO said Monday the government does not comment about human resource decisions.
Wilson-Raybould resigned from cabinet altogether a few days after the allegations first surfaced but remains a Liberal MP and says she intends to run again as a Liberal in the next election.
The justice committee heard from a number of legal experts who offered their opinions on the Shawcross doctrine, which says an attorney general can consult with officials on decisions about whether to move forward with a criminal prosecution, but that those consultations cannot veer into pressure.
Mary Ellen Turpel-Lafond, a former Saskatchewan judge who is currently senior associate counsel for Woodward and Co. LLP, said she believes anyone who approached Wilson-Raybould to discuss the SNC-Lavalin case after the decision had been made to prosecute should only have only done so under a specific legal authority – and added her belief the Shawcross doctrine offers only a "flimsy foundation" for such meetings.
"It is not inappropriate for a public official for to engage with prosecutors and say, 'Should you require additional information, I am standing ready to provide it to you'," Turpel-Lafond told the committee.
"If the purpose was to persuade the attorney general as chief prosecutor to take a different position on a prosecution, it triggers a serious rule-of-law concern."
She added that she felt it was important to hear from all parties involved to determine the scope of those discussions in the SNC-Lavalin case.
The committee also heard from two lawyers who spoke in favour of remediation agreements with corporations that face charges such as bribery and fraud.
Kenneth Jull of Gardiner Roberts LLP said these agreements offer an incentive for companies to self-report issues of malfeasance, giving them options to fix problems while not penalizing employees, pensioners and customers who would suffer if the business goes under as a result of prosecution.