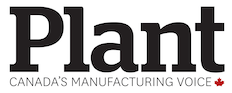 QUEBEC—Prime Minister Justin Trudeau and French President Emmanuel Macron are affirming their strong support for world institutions today after discussions on how to handle U.S. President Donald Trump at the G7 leaders' summit.
Trump is no fan of the world's multilateral institutions, and that has him on a collision course with his fellow G7 leaders.
The Prime Minister's Office says the two men have signed a joint statement on multilateralism that "reaffirmed the strong ties between Canada and France, as well as their commitment to shared values like liberty, democracy, respect for human rights, and the rule of law."
The two leaders also say they are restating their commitment to fight climate change and to promote democratic values, free and open trade, and gender equality.
Standing next to Trudeau on Parliament Hill, Macron said he and Trudeau discussed their "common vision of the world," adding that "this period is marked by great challenges."
Trump's imposition of steel and aluminum tariffs on his G7 partners, as well as broader disagreements on trade and climate change, are setting the stage for some tense face-to-face meetings here Friday after Trump's arrival at the Quebec summit.
Trump will hold separate bilateral meetings with Trudeau and Macron and he will also face questions on the tariffs at a broader meeting of G7 leaders on the state of the world's economy that kicks off the summit on Friday.
Macron and Trudeau are presenting a united front ahead of the G7, with the French president tweeting of his country's "convergence" with Canada on Wednesday.
The White House tried to play down the differences with Trump's top economic adviser branding the differences as simply a family quarrel.
But Trump took to Twitter earlier today to signal he's got his elbows up in advance of his Canadian debut in Quebec.
"Getting ready to go to the G-7 in Canada to fight for our country on Trade (we have the worst trade deals ever made)," Trump said on Twitter.
Trump will also face some tough questions about his decision to withdraw the U.S. from a pair of major international agreements.
Most recently, Trump pulled the U.S. out of the Iran nuclear agreement, following his earlier decision to withdraw from the Paris climate accord.
"It is apparent that we have a serious problem with multilateral agreements here, and so there will be contentious discussions," German Chancellor Angela Merkel told the German parliament on Wednesday.
The White House insisted that Trump was not reluctant to come to the G7, especially since it comes just days before his historic meeting in Singapore with North Korean leader Kim Jong Un.
"The president wants to go on the trip. The president is at ease with all of these tough issues. He's proven himself to be a leader on the world stage," Larry Kudlow, the director of the U.S. National Economic Council, told a Washington briefing on Wednesday.
"And he's achieved great successes, I might add, in foreign policy. So I don't think there's any issue there at all."
In March, Trump first announced the imposition of tariffs on imports of steel and aluminum, but he gave Canada, Mexico and the European Union a waiver. The steel tariffs also effect the other G7 member, Japan, which was never granted a waiver.