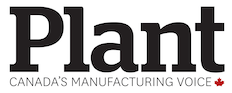 OTTAWA — The Trudeau government will take fresh steps on Tuesday towards equipping the country for the rapidly advancing era of big data.
The office of Economic Development Minister Navdeep Bains has sent invitations to a launch for what it describes as national digital and data consultations.
For months, business leaders and academics have been urging Ottawa to create a national strategy to harness the expanding power of the data-driven economy – from reaping the economic gains, to developing tools to protect privacy.
Benjamin Bergen, executive director of the Council of Canadian Innovators, is among those invited to participate in a roundtable meeting in Ottawa that coincides with the launch.
The federal invitation says the transformative power of artificial intelligence and big data will generate new opportunities for job creation and economic growth – but it acknowledges the explosion of data generation is also raising new questions around privacy and security.
Bergen, who is among those pressing Ottawa to create a national data strategy, says if Canada hopes to create jobs, boost growth and become a world leader in the data-driven economy, then innovative firms will need policies that enable them to capture and generate returns from the data generated by Canadians.