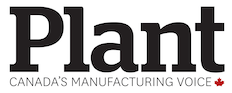 Free live webinar, Wednesday, March 6, 2019, 2 p.m. ET/11 a.m. PT Register here.
Industry 4.0 is changing the food business. While food safety and quality have always been hallmarks for Canadian food manufacturers, technology options are becoming increasingly complex.
Manufacturers need to understand the long term demands of consumers and international markets to make the right choices today. Your customers are demanding transparency; they want information about where their food is sourced and how it's produced but they also want access to new products, international flavours and the freshest ingredients possible.
These realities bring about new challenges for Canadian food manufacturers. From managing recalls to serving consumer demands, manual systems are no longer sufficient. Food manufacturers that embrace new technology will save time and money, but also become predictors rather than reactors.
Join Mike Hutson of SYSPRO Canada and Dana McCauley, associate director of New Venture Creation at the University of Guelph, to explore how innovation in the era of Industry 4.0 is reinventing the way organizations along the value chain communicate and work more collaboratively.
What you will learn:
What is traceability in the era of Industry 4.0 and how you can use it as a differentiator.
How consumer demands are changing expectations from food companies.
Why traceability is no longer just about food safety.
Spaces are limited. Register today.  Can't attend live? Simply register and a recording will be sent to you after the webinar.
SYSPRO is a global, independent provider of industry-built ERP software for manufacturers and distributors with offices in Burnaby, BC, Mississauga, Ont. and Halifax.