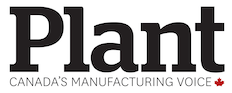 DETROIT — Toyota says it will start equipping models with technology to talk to other vehicles starting in 2021, as it tries to push safety communications forward. The company says most of its US models should have the feature by the mid-2020s.
Vehicle-to-vehicle signals can warn others of heavy braking ahead or that another vehicle is headed into their path.
Vice-president of product planning Andrew Coetzee says the cars would use dedicated airwaves to send signals up to 984 feet (300 metres).
Coetzee hopes other automakers will join. Others are testing it and standards have been developed so they can communicate.
Toyota is leading on automatic emergency braking, making it standard on all but four models. The industry has agreed to make it standard on all models in 2022.