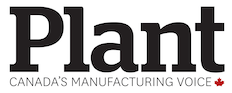 Larry Hutchinson, president and CEO of Toyota Canada Inc. addresses Canadian auto industry stakeholders Photo: Toyota Canada
TORONTO — The Canadian government and the automotive industry are aiming to reduce greenhouse gas emissions, but a national policy that places all the emphasis on zero-emission vehicles (to be introduced this year) may end up failing to deliver the desired reductions, warns Toyota Canada's president and CEO.
Speaking to a room full of Canadian automotive industry stakeholders Feb. 13, Larry Hutchinson said here is a need and a place for multiple powertrain technologies, each with a unique role to play in meeting consumer needs and reducing greenhouse gas emissions.
"If public policy attempts to pick winners and losers in this technology battle, we'll all be losers in the war on greenhouse gas emissions," he said.
Hutchinson highlighted why a narrow approach won't be effective. Battery electric vehicles (BEVs) are primarily small cars. They're replacing conventional small cars that are already relatively efficient. Meanwhile, sales of the biggest emitters – commercial vehicles, pickup trucks and SUVs – continue to rise. For this reason, overall greenhouse gas emissions are staying high.
Government statistics tell the tale. Oil and gas are responsible for the highest level of greenhouse gas emissions accounting for 26% and is closely followed by transportation at 24% (2015 statistics). Emissions in the transportation sector grew 42% between 1990 and 2015, with a higher number of cars on the road and changes to vehicle type partly accounting for the increase. Passenger car emissions rose 17% but emissions from cars declined 23%, while those from light trucks, including SUVs, trucks and vans, doubled.
The Center for Climate and Energy Solutions notes Toyota plans to continue producing gasoline powered vehicles but by 2025 it will sell electric versions of its vehicles, and sell 5.5 million by 2030: one million zero emission and 4.5 million presumably gasoline and plug-in hybrids.
RELATED
Toyota's 2016 environmental report
Since the launch of the Toyota Prius over 20 years ago, Toyota has sold more than 11 million electric vehicles (hybrid electric, plug-in hybrid electric, battery electric, hydrogen fuel cell) in 90 countries around the world, including almost 160,000 in Canada.
In total, those electrified vehicles represent a CO2 reduction of more than 90 million tonnes.
Hutchinson said Toyota's experience introducing hybrid electric vehicles to the Canadian market suggests driver tastes and habits don't change easily but drivers are open to new technologies if there is a clear benefit to them.
"Hybrid electric vehicles have done so well here because there's no confusion or concern about cold weather, charging times or range limits. We need to ensure that any new, advanced-technology vehicle we introduce continues to deliver the practicality, convenience and affordability consumers desire," he said.
Hutchinson also shared the company's plan to offer drivers a broad choice of powertrains, highlighting hydrogen as a key part of the solution.
He noted the Toyota Mirai has already demonstrated – in several different markets – that fuel cell electric vehicles can deliver an ownership, fuelling and driving experience equivalent to that of a conventional vehicle.
"As an industry – and as a country – our focus should be on overall carbon reduction: not just on selling zero emissions vehicles," said Hutchinson. "Getting there will require a comprehensive approach that offers Canadian consumers a choice of technologies and related charging or fueling infrastructure that meet a broad range of needs and will lead to an overall reduction of greenhouse gases."
Toyota operates two manufacturing facilities in Canada. Having produced more than seven million vehicles, popular Canadian models built at these facilities include Toyota RAV4, Toyota Corolla, Lexus RX 350 and RX 450h hybrid.