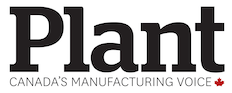 Tourmaline Oil shares rise after it spins off hybrid royalty corporation
By Dan Healing
Industry
Resource Sector
oil and gas
Operations
Western Canada's natural gas industry has struggled for years due to low commodity prices and pipeline transportation constraints.
CALGARY—Tourmaline Oil Corp.'s creation of a hybrid royalty company to hold some of its energy assets spurred a buying rush for the company's stock on Friday, although its share prices remained well below their 52-week highs.
Stock in the Calgary-based natural gas producer rose as much as 15% to $12.32, up $1.60 from Thursday's close, but still at about half of the $22.62 high reached in late April on the Toronto Stock Exchange.
"It seems like the energy business has been longing for something to happen," said Tourmaline secretary and general counsel Scott Kirker when asked about the market reaction in an interview on Friday.
Western Canada's natural gas industry has struggled for years due to low commodity prices and pipeline transportation constraints. Earlier this month, debt-ridden gas producer Bellatrix Exploration Ltd. put itself up for sale through a court-supervised restructuring process.
Tourmaline announced Thursday, after markets closed it will sell a royalty on its oil and gas lands in northern Alberta and B.C., along with interests in two of its 19 natural gas processing plants and other third-party revenues, to newly created Topaz Energy Corp. for $775 million in shares and cash.
Topaz is to raise $150 million to $200 million via a private placement of shares with investors to fund the deal, with the result that Tourmaline will wind up with between 75 and 81% of the shares and $135 million to $185 million in cash, depending on the success of the private placement.
"Because we own 80%, that's something we can sell down over the next year or whatever it takes to help finance other deals, purchases of our own shares, purchases of other assets, other companies," Kirker said.
"Because the whole market is quite depressed, there's a lot of opportunity out there."
Analysts applauded the deal and predicted further upside if Topaz is used as a platform to accumulate more royalty and infrastructure interests.
The assets being assigned to Topaz could easily make it worth more than $1 billion when it goes public, an event expected to take place in 2020, said GMP FirstEnergy analyst Robert Fitzmartyn in an interview.
He said other gas-weighted companies with ownership of infrastructure such as Advantage Oil & Gas Ltd., ARC Resources Ltd. and Peyto Exploration and Development Corp. will probably look at similar solutions.
"I think they'll have to look at it," he said. "I mean, hope and expectation isn't a strategy for these companies that have largely been abandoned by the market. I think you have to recognize the merits of it."
He raised his 12-month Tourmaline price target to $23.25 from $21.
Tourmaline said it expects Topaz to generate $90 million of revenue in 2020, of which 75% will be paid out in dividends at 80 cents per share.
The transaction is expected to close in mid-November.