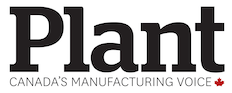 OTTAWA — Conservative deputy leader Lisa Raitt is accusing Finance Minister Bill Morneau of hypocrisy when it comes to budget measures aimed at boosting the equality of women and their participation in the workforce.
The accusation prompted a tense exchange March 26 during an appearance by the minister before the House of Commons finance committee, in which Morneau indirectly referred to the Conservatives as Neanderthals.
Raitt opened Opposition questioning of the minister by noting that February's budget mentions the word "gender" 358 times in 368 pages. She argued that the sincerity of the government's commitment to equality should be judged by Morneau's track record, both in his past role as head human resources giant Morneau Shepell and in his current position as minister.
During his time at Morneau Shepell, Raitt said only three of nine positions on the board were held by women, only three of 11 senior managers were women and the company's governing charter made "no mention of diversity, inclusion, gender."
And in the company's annual reports dating back to 2011, "never once" was not hiring women mentioned as a risk.
Moreover, Raitt said only four out of 11 senior bureaucrats at Finance Canada are women. And in Morneau's own office, she said there's only one woman among six senior staff.
"Aren't you just buying votes, minister? Isn't that what this whole budget is about?" Raitt demanded.
"It's a cynical political gesture … because you do not at all emulate or try to foster any of the things that you're talking about in the budget, either in your past corporate life, within your own department or even in your own ministerial staff. Isn't this just a way to get a woman's vote? Isn't that what this is all about?"
Morneau seemed taken aback by Raitt's line of questioning.
"I actually find your line of questioning to be offensive," he said, adding that he and the government "absolutely believe" that promoting women into positions of leadership is a key to a successful economy.
"We will drag along the Neanderthals who don't agree with that and that will be our continuing approach," he added, in apparent reference to Conservatives.
"I'm not a Neanderthal," retorted Raitt.
Morneau's latest budget included a new parental leave benefit aimed at encouraging men to take a greater role in caring for newborns and allowing women to return to the workforce sooner. It also included a promise of pay equity legislation for women in federally regulated sectors and billions in funding to boost the participation of women in trades and agriculture, help finance women entrepreneurs and power the government's feminist international aid policy.
The budget also earmarked funding for women's groups, promoting gender equality and combating gender-based violence, as well as money to boost the participation of women and girls in sports and to set up a unit devoted to gender, diversity and inclusion within Statistics Canada.
Liberal MP Jennifer O'Connell came to Morneau's defence, pointing to the Conservatives' own hypocrisy on gender equality. She pointed out that there are no female Tory members of the finance committee – Raitt was sitting in on the March 26 meeting but is not a member – and only eight women in the party's current shadow cabinet.
Moreover, at best, she said women made up less than one third of former prime minister Stephen Harper's cabinet, whereas half of Justin Trudeau's ministers are women.
She also went after the Conservatives for appearing to suggest the measures in the budget aimed at women are purely political gestures with no economic impact.
"Is parental leave enhancement so that women can get back to the workforce buying votes for women?" O'Connell asked.
"What about the funding and the carve outs for supporting women entrepreneurs? Is that buying votes? … We can all go back to the dark ages of the Harper Conservatives, but that hasn't helped women."
Morneau said one third of the economic growth experienced by Canada over the past 40 years has been generated by women entering the workforce. But he said there's still room to do more, getting women's workforce participation rate, currently 61%, closer to that of men at 70%.
With Canada facing "significant demographic challenges" as the baby boomers reach retirement age, Morneau said it's particularly important to ensure that all Canadians who want to work are able to achieve their full potential.