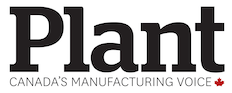 Tesla seeking cash from suppliers: WSJ
By ASSOCIATED PRESS
Industry
Automotive
Manufacturing
tesla
Electric car maker confirms it's seeking price reductions from suppliers for projects, some dating back to 2016.
PALO ALTO, Calif. — Tesla has asked some of its suppliers to refund a portion of what the auto maker has already spent to help it become profitable, the Wall Street Journal reports.
The plea raises questions about the company's cash position, which has dwindled following some production issues.
A memo provided to the newspaper shows Tesla requested the supplier return what it calls a meaningful amount of money on its payments since 2016. The memo said all suppliers were being asked to help the company become profitable.
The electric car company declined to comment on the specific memo but confirmed that it is seeking price reductions from suppliers for projects, some of which date back that far.
Supply-chain consultants told the paper that sometimes automakers will demand a reduction in price for a current contract going forward or use leverage of the promise of a new deal to get upfront savings. But they say it is unusual for an auto maker to ask for a refund for past work.
"It's simply ludicrous and it just shows that Tesla is desperate right now," Dennis Virag, a manufacturing consultant who has worked in the automotive industry for 40 years, told the paper.
Tesla has been burning cash at a rate of about $1 billion a quarter and finished the first quarter with $2.7 billion in cash on hand. But it has struggled to balance its desire for growth with the expense of launching new vehicles and building out infrastructure to support its business.