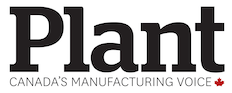 OTTAWA — Canada's telecom complaint commission says wireless service contracts continue to be a major irritation for consumers, who have raised concerns about agreements that were either misleading or lacking critical information about the terms.
The federal agency says it received 1,023 formal complaints about wireless contract terms from August to January.
The next largest irritant was unacceptable land-line internet service, with 602 complaints over six months.
In total, the Commission for Complaints for Telecom-Television Services received 6,849 complaints against 139 service providers.
Bell Canada received 2,275 complaints, which accounted for one-third of the total, followed by Rogers Communications Inc. with 707 and Telus Corp. with 511.
The CCTS was created in 2007 but television services were only added to its mandate last September. The commission says the biggest complaint about TV service since then was incorrect charges.