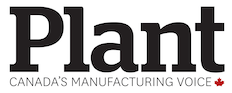 CALGARY — A production shutdown at Syncrude Canada's oil sands mine and upgrader complex in northern Alberta is expected to free up pipeline space out of Western Canada and strengthen prices for Canadian heavy oil.
The company has said production of upgraded bitumen could remain offline at its works north of Fort McMurray through July. The stoppage was caused by a power outage last week.
The interruption should help alleviate pipeline congestion in Western Canada that has increased the difference in price for Western Canadian Select bitumen blend oil versus New York-traded West Texas Intermediate crude oil, said Canadian analysts with Tudor Pickering Holt & Co. in a research report.
The differential spiked at about US$30 per barrel in February, fell to the high teens in April and May as oil sands projects went through maintenance shutdowns, but rose again in the past few weeks as output again filled pipelines. It closed at US$25.50 last Friday.
The differential will likely revert back to US$13 to $15 per barrel in July, Barclays analysts predicted in a report.
In an email Monday night, Syncrude said a full investigation into the outage in ongoing, but added the cause could have been from a transformer trip.
"Syncrude is conducting a comprehensive assessment which includes a return to service plan. Once that is complete, they will be in a better position to outline the recovery path forward," the company said. "We've allocated senior level resources to assist with the investigation and recovery path forward."
Syncrude has the capacity to produce 350,000 barrels per day, but Barclays estimated it has averaged only 245,000 bpd so far this year because of planned and unplanned down time. It lowered its estimate of third-quarter production from 305,000 bpd to between 200,000 and 215,000 bpd, adding it expects Syncrude to post significantly higher costs per barrel.
The analysts say the news is negative for Suncor Energy Inc., which owns about 59 per cent of Syncrude, and Imperial Oil Ltd., with a 25% stake.
On June 7, Suncor said in a news release it was ready for "strong production" this year after completing maintenance at facilities including Syncrude.