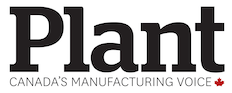 TORONTO — Want to see who's pitching project ideas for the $190 million in Supercluster funding? Looking for an opportunity to join a potential project?
NGen Canada has moved its April 16 Advanced Manufacturing Supercluster "Pitch A Project" day to Lot42 in Kitchener, Ont. to accommodate demand for places. The event provides organizations and individuals a stage to pitch ambitious ideas for Supercluster funding, or to make their interest known in joining a project consortium.
You can register for the event here.
NGen's Supercluster funds industry-led consortiums whose projects are transformational and will leave enduring benefits to Canadian advanced manufacturing.
NGen welcomes pitches from organizations and individuals with ideas for projects. If you would like to be considered for a short pitching slot in Kitchener, send a brief note about your idea to ideas@ngen.ca. NGen staff will contact you to discuss whether your your project idea is suitable for pitching.
Pitch A Project day starts at 9 am, April 16, at Lot42, 41 Ardelt Place, Kitchener, Ont., N2C 2C8