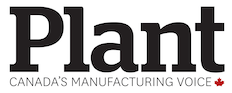 NEW YORK — Stella Artois says it's recalling beer packaged in 330 millilitre glass bottles as a safety precaution.
The company says some bottles have a flaw that may cause a small piece of glass to break off and possibly fall into the beer.
Stella Artois said the bottles were manufactured by one of its many suppliers, which wasn't identified.
The recall applies to packages of six, 12, 18 and 24 bottles of Stella Artois and "Best of Belgium" multi-packs sold in the U.S. and Canada. The recalls also apply to Stella Artois Legere six- and 12-packs sold in the United States.
The affected packages have package codes 49, 52, or 55 and best-before dates ranging from Feb. 13, 2018 to Feb. 2, 2019. The Canadian dates range from Feb. 20, 2018 to Sept. 26, 2018.
Besides advising consumers to return packages covered by the warning for a reimbursement, the company is working with distributors and retailers to remove packages that could be affected.
The recall doesn't affect other Stella Artois packaging formats, such as cans or draft or bottles of any other production codes.