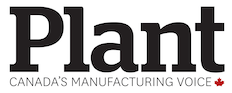 QUEBEC — A generation after Richard Nixon called Justin Trudeau's father an "asshole," Donald Trump's administration broke new ground in American political trash talk June 10 when a presidential adviser said there's a "special place in hell" for Canada's current prime minister.
The insult came in one of two blistering attacks by Trump's top aides for what they saw as Trudeau's betrayal of the president at the end of the weekend's G7 summit. Trudeau's comments, they said, undermined Trump on the verge of his summit with the leader of North Korea.
They built on the momentum Trump started a day earlier when he fired Twitter salvos from Air Force One, hours after departing the G7 summit, calling Trudeau "very dishonest and weak," among other things.
The current Liberals responded in much the same manner as former prime minister Pierre Elliott Trudeau did upon learning of the 1971 insult by Nixon. "I've been called worse things by better people," said the elder Trudeau.
On June 10, Trudeau the younger demurred even more, choosing instead to send out messages of his own about democracy, women's empowerment and the environment.
Foreign Affairs Minister Chrystia Freeland followed, with a bit of Latin in her response: she said "ad-hominem" attacks weren't useful.
The accusations largely confirmed the worst-case scenarios the government had for the G7 summit it was hosting in the picturesque Charlevoix region of Quebec where Trump was making his Canadian debut. With German Chancellor Angela Merkel leaning in toward a seated Trump in the summit's iconic image, the G7 leaders managed to carve out a joint communique with some differences.
Shortly after its release, Trump attacked Trudeau on Twitter over what he described as the prime minister's "false statements" during the closing G7 news conference – and the president announced the US would no longer sign on.
Trump's closest advisers added to the attack during televised interviews on June 10.
On CNN's "State of the Union," Trump economic adviser Larry Kudlow said the White House was angered by Trudeau's comments during the news conference that Canada would stand up for itself and that recently imposed US tariffs on steel and aluminum are "insulting."
Kudlow said Trump "is not going to let a Canadian prime minister push him around" ahead of his high-stakes summit this week with North Korean leader Kim Jong Un.
"He is not going to permit any show of weakness on the trip to negotiate with North Korea."
Kudlow accused Trudeau of "pouring collateral damage on this whole Korean trip. That was a part of Trudeau's mistake. Trudeau made an error. He should take it back."
White House trade adviser Peter Navarro followed with his insult for the ages during an interview with Fox News.
"There's a special place in hell for any foreign leader that engages in bad-faith diplomacy with President Donald J. Trump and then tries to stab him in the back on the way out the door," he told Trump's favourite television network.
Trump took another swipe at his northern neighbour, suggesting on Twitter that Canada is "bragging" in an unspecified release about benefiting from US trade.
He did not name the document he was referring to, but said Trudeau "acts hurt when called out!"
"Fair Trade is now to be called Fool Trade if it is not Reciprocal," he said. "According to a Canada release, they make almost 100 Billion Dollars in Trade with US (guess they were bragging and got caught!). Minimum is 17B. Tax Dairy from us at 270%."
He added in another tweet shortly after: "Why should I, as President of the United States, allow countries to continue to make Massive Trade Surpluses, as they have for decades, while our Farmers, Workers & Taxpayers have such a big and unfair price to pay?"
Trudeau had used the word "insulting" several times in the last two weeks to describe Trump's tariffs, as the prime minister has taken issue with the fact they're being applied on the premise that Canada poses a national security threat to the US.
RELATED
Trump takes more trade swipes at Canada after arrival in Singapore
Trump attacks put fresh focus on Canada's supply managed dairy system
How did it come to this? Events leading up to Canada vs. US battle
The prime minister responded by remaining above the fray.
He sent a tweet that suggested he stands by the G7 communique despite the president's second thoughts.
"The historic and important agreement we all reached at #G7Charlevoix will help make our economies stronger and people more prosperous, protect our democracies, safeguard our environment and protect women and girls' rights around the world. That's what matters," wrote Trudeau.
After declining to respond to questions during a Saturday night photo-op, Trudeau kept his views to himself during a series of photo-ops Sunday with world leaders attending a G7 outreach session in Quebec City.
Freeland responded gently to the insults by Trump's advisers.
"In terms of the approach that governments choose to take, Canada does not believe that ad-hominem attacks are a particularly appropriate or useful way to conduct our relations with other countries," she said.
In his earlier interview, Kudlow said he personally negotiated with Trudeau during the two-day G7 summit in Quebec and insisted the US agreed to the language in the communique in good faith.
He described Trudeau's actions after the G7 summit as a "sophomoric play."
"He really kind of stabbed us in the back," Kudlow said. "He did a great disservice to the whole G7."
He insisted, like Trump himself has done many times, that Canada has enormous tariffs itself – especially on certain dairy and food products.
Trump infuriated his G7 allies recently by slapping them with the hefty tariffs on steel and aluminum – a move that prompted Canada and the European Union to threaten duties of their own.
Support for Canada and its allies surfaced in the US, with Republican Arizona Sen. John McCain and ex-FBI director James Comey – who Trump unceremoniously fired last year – took to Twitter to offer their support.
European G7 members also expressed solidarity with Trudeau.
A spokesman for Merkel said the other G7 members stand by their communique. And French President Emmanuel Macron called on the group to be bigger than petty insults and continue to build consensus for the sake of their common goal.
"Let us be worthy of our people," Macron tweeted in French. "It's for them that we work together. It's for them that we made strong commitments during this #G7Charlevoix."
European Council President Donald Tusk, meanwhile, offered a tongue-in-cheek rebuke of Trump and his advisers, writing on Twitter: "There is a special place in heaven for (Justin Trudeau). Canada, thank you for the perfect organization of G7!"