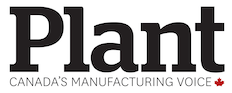 CALGARY — South Korea has joined Japan in suspending trade in Canadian wheat following the discovery of genetically modified plants in southern Alberta.
Global Affairs spokesman Jesse Wilson says it's standard protocol in both countries to temporarily close markets in such cases.
The Canadian Food Inspection Agency said last week that it tested plants that survived spraying for weeds and found they were genetically modified to tolerate herbicide.
Modified wheat is not approved for commercial use in Canada.
Japan suspended imports and sale of Canadian wheat to domestic milling companies in response to the discovery.
Wilson says tests have concluded that the wheat did not make its way into the food supply and was isolated to a few plants along an access road.
"The government of Canada is working with foreign trading partners to ensure they have all the necessary information to make informed decisions and limit market disruption," he said in an emailed statement.