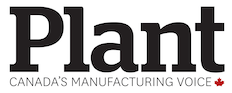 Global Affairs Canada says the country's largest lumber-producing province exported 514.4 million board feet to the US last month, down from 614.7 million board feet a year ago.
First-quarter shipments from the BC Interior, which account for more than 90 per cent of BC's lumber exports, were 18% weaker than a year ago, largely due to transportation issues. BC Coastal shipments were 36 per cent lower.
Total Canadian shipments in the first three months were down 17.4%.
Shipments from Quebec – Canada's second-largest forestry producing region – were down 16.6% in the first quarter, while Ontario was 8.6% lower.
Canadian National Railway and Canadian Pacific Railway say western Canadian routes were more affected by cold winter weather and unexpected volume increases that slowed traffic.
OTTAWA — The federal government says softwood lumber shipments from BC to the US plunged 20% in March from a year ago amid railway transportation problems.