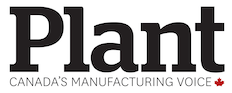 MONTREAL — SNC-Lavalin Group Inc. and Holtec International have announced a joint venture that will focus on the decommissioning of shuttered nuclear power plants.
Terms of the agreement were not immediately available.
The company to be named Comprehensive Decommissioning International LLC will be based in Camden, NJ.
The joint venture expands an existing collaboration between the companies on Holtec's small modular reactor.
SNC and Holtec say decommissioning has become a rapid growth market with a forecast value topping US$14 billion over the next 10 years.
The companies say the joint venture will use innovative technologies to reduce the time until plant sites can be released for unrestricted use.
"SNC-Lavalin continues to expand its participation in the nuclear value chain, working with its valued partner, Holtec," said Sandy Taylor, president of SNC-Lavalin's nuclear business.
"Over and above our collaboration with Holtec for small modular reactors, the unique contributions of our respective companies bring a complete solution to reactor decontamination and decommissioning, bringing technology and innovation to fuel management and facilities dismantlement."