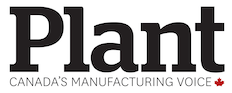 MONTREAL—SNC-Lavalin Group Inc. says it has reached an agreement to design and deliver a chemical plant in Oman that will cost an estimated $1.9 billion to build.
The Montreal-based engineering and construction company says it will support the program from concept development to commissioning of the plant, and work along with Omani contractors.
SNC-Lavalin will also support the operations and maintenance of the plant, to be built about 150 kilometres southeast of Muscat, the capital of Oman.
The plant is expected to produce polyvinyl chloride, which can be used to make rigid plastic pipes, for export to Asia. It will also produce sodium hydroxide, also known as caustic soda, to support local industries.
Caustic soda has a variety of industrial applications including for production of petroleum products, soap and water treatment.
Christian Brown, who is president of SNC's oil and gas division, says the contract is a "major strategic win" for the company and will help the company grow its business in the region.
The contract was signed with Project Development & Management International LLC.