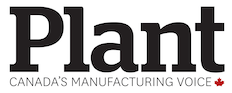 Siemens sales, orders rise on strengthening global economy
By ASSOCIATED PRESS
Industry
Manufacturing
industrial
manufacturing
Siemens
Global economic prospects positive but cited tensions on the Korean peninsula and ``diverging definitions of free and fair trade as risks.
FRANKFURT — Industrial equipment maker Siemens said Wednesday that its net income rose 12% to 2.2 billion euros ($2.7 billion) in the last three months of 2017, helped by one-time gains from the sale of shares in its Osram lighting business and from the US corporate tax cut.
The company said results for the quarter, its fiscal first, benefited from the upswing in the global economy. Revenue rose 3%  to 19.8 billion euros ($24.6 billion) while orders increased 14% to 22.5 billion euros.
Orders are key to future earnings for the company since projects can take months or years to deliver.Shares in Siemens AG rose after the earnings announcement and traded 0.2% higher at 122.02 euros by mid-morning in Europe.
"The first quarter underlines the strength of our company," said CEO Joe Kaeser. He said he expected "the macroeconomic environment to remain positive" going forward, but cited geopolitical risks such as tensions on the Korean peninsula, as well as "diverging definitions of free and fair trade."
The order book was boosted by a 900 million-euro order for commuter trains in Israel, including servicing. Revenue and profit in the mobility division climbed as the company filled large orders for trains in Europe in the US, including the entry into service of new high-speed trains in Germany.
Siemens products include trains, factory software, medical imaging machines, and power turbines.
The bottom line was boosted by a 437 million euro ($544 million) gain that came from refiguring tax liabilities under the recent US corporate tax cut, which reduced the rate from 35% to 21%.
Earnings were hit by slumping results at the power and gas unit which saw a 49 per cent drop in operating profit, to 238 million euros from 471 million euros in the year-earlier quarter.